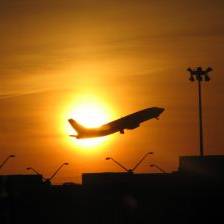 Consumers booking a holiday online should beware the continuing menace of firms sneakily trying to opt passengers into optional extras that hike up the price of jetting away.
Research by MoneySavingExpert.com found online travel agents Lastminute.com and Opodo, and budget airline Thomson still use this tactic, despite numerous warnings from the authorities, which appears to flout of a number of rules.
Budget airlines Flybe and Ryanair also cause confusion by adding an unnecessary layer of complication for passengers.
We found:
Lastminute.com pre-selects optional travel insurance;
Opodo also adds insurance plus its 'Opodo Extra' service (which includes SMS flight alerts);
Thomson, on flight bookings, automatically adds a number of extras such as checked baggage, an in-flight meal and a charity donation;
Flybe pre-selects its 'Standard' luggage option, although customers still have to accept this before it's added to the bill so are less likely to unwittingly purchase it;
Ryanair, rather than asking whether or not they want travel insurance, asks consumers to select the country they live in for the purpose of buying insurance. The only way to escape is to select 'No Travel Insurance' which is among the list of countries.
To highlight how costs can spiral, a return flight for one adult from London to Sydney, booked on Opodo, will automatically opt you in for worldwide travel insurance, at £31.77 and Opodo Extra at £14.99, adding £46.76 to the bill.
On a Thomson return flight from London to Egypt for one adult, the airline adds baggage at £28, meals at £15 and a £1 donation, meaning £44 in extra charges.
While some will want these services, they have to actively opt out if they don't.
Many passengers take hand luggage only to cut costs, and while travel insurance is important, many will already have it or could buy it for much less elsewhere.
The rules
EU legislation states optional items sold by airlines, such as checked baggage or travel insurance, must be offered on an opt-in basis only, meaning they can't be pre-selected.
The UK's Civil Aviation Authority does not yet have the power to enforce EU rules but expects to have this "within the next year". Nevertheless, it is asking firms to abide by the regulations now.
In addition, firms pre-selecting travel insurance could be breaking separate Financial Services Authority (FSA) rules.
An FSA spokesman says: "Pre-ticking the insurance box interferes with customers' ability to make an informed decision and we do not consider that in most cases it will result in the kind of outcomes for consumers we are looking for."
MoneySavingExpert.com consumer products analyst Jenny Keefe says: "Travel companies aren't stupid. They know that some travellers will unwittingly pay for these extras by forgetting to delete them from their baskets. This needs to end.

"In the meantime, avoid accidental insurance by double checking all boxes and that the total price is what you expect before submitting card details. If you don't un-tick the box, you normally have 14 days to cancel travel insurance policies."
Getting better
Budget airlines BMI Baby, Jet2 and Monarch have all cleaned up their acts and stopped pre-selecting optional products and services since the last time we looked into this a year ago.
An Opodo spokesman says: "We feel it's convenient and extremely beneficial for customers to have quality insurance products. Customers have a number of very clear and identifiable opportunities throughout the booking process to remove optional insurance products."
A Lastminute.com spokeswoman says: "We automatically opt in customers for travel insurance as there have been a number of high-profile cases where uninsured travellers have been unable to afford medical treatment or transport home. Customers can remove it from their shopping basket at any time."