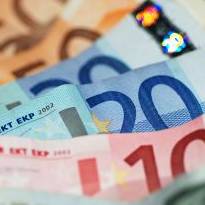 A combination of complex charges and poor or misleading information means consumers are paying too much when buying foreign money or using cards overseas, a lobby group says.
Consumer Focus has issued a super-complaint about the amount consumers pay for their holiday money to the Office of Fair Trading (OFT), which it is duty-bound to investigate.
Key Points
Super complaint launched over 'complex' currency charges
Holidaymakers spend £1 billion a year in fees
Cards typically add 3% to overseas transactions
The consumer group estimates charges for exchanging money are around £1 billion per year, but are often unclear.

Credit and debit cards, with a few exceptions, typically charge 3% commission on foreign currency.

Some debit cards also add a fee of up to £1.50 per transaction, while withdrawing overseas cash at home or abroad can cost between £1.50 and £4.50 a time on any card.

Meanwhile, many currency firms market their services as '0% commission' yet the exchange rates already include mark-ups levied by suppliers so are not fee-free as Consumer Focus says '0% commission' impliesThe group says 70% of holidaymakers take foreign cash with them, with 21% using credit or debit cards.

Consumer Focus has issued a super-complaint as it believes consumers are losing out, in particular due to the complex charging structures, as they make it difficult for consumers to work out exactly how much they are paying for currency.

What is Consumer Focus calling for?

Following its review of the market, Consumer Focus is calling for the OFT to investigate and to improve a number of areas of the travel money market, including:
Simplification of charging structures for using cards overseas.


Cash withdrawal when buying currency in the UK should be cost-reflective or even banned if not justified. For example, a debit card payment costs on average 9p to process and a credit card payment just 37p, according to Consumer Focus, yet charges for buying currency with a card are typically 1.5%-2% of the amount converted (up to a ceiling of £4.50).


Clearer explanation of exchange rates used by suppliers to make comparison easier.
Mike O'Connor, chief executive at Consumer Focus, says: "Individuals buy holiday money infrequently and so may not shop around much or may just stick with the same supplier.
"A cocktail of confusing charges and poor transparency means collectively we are losing out in a big way. We are calling on the OFT to investigate and work with the industry to send these dubious and complex charges packing."
What do the banks say?
A spokesperson for the British Bankers Association (BBA) says: "Transaction costs abroad are driven by the costs of overseas payment systems, often in countries where free banking does not exist.
"We are disappointed Consumer Focus chose not to engage with the industry before it issued this complaint. The banks will now work with the Office of Fair Trading to scrutinise the points raised."