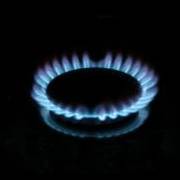 Consumer groups, including MoneySavingExpert.com, have called on the Government and energy suppliers to finally take decisive action to curb the soaring cost of gas and electricity.
This site's creator Martin Lewis will attend this afternoon's crunch summit, along with like-minded lobbyists Consumer Focus and Which?, as well as Prime Minister David Cameron, Energy Secretary Chris Huhne, the regulator Ofgem and suppliers.
Cameron and Huhne today outlined their plans, which include simpler tariffs to encourage switching, writing exclusively for MoneySavingExpert.com.
Prices have risen by hundreds of pounds over the past year for millions of families, following two sets of hikes by the major power firms.
'Summit can't be a talking shop'
Martin Lewis says: "Today's summit can't just be a talking shop. The Prime Minister needs to deliver as millions face desperate annual energy bills of about £1,300 a year.

"Past behaviour from all parties, and the regulator, has shown they don't understand the real world of bills. They need to get more sophisticated.
"I've lost count of the times I've heard them yell 'switch' when energy companies hike prices. Swathes of consumers are burned as a result, as they move from the frying pan to the fire as their new provider hikes bills too.
"After such an experience, many won't switch again. In fact, the time to compare, switch and save is later, once all companies have increased prices (as they have now) so there's a level playing field and you can see who's truly cheapest."
'Angry public'
Richard Lloyd, Which? executive director, says: "This is an opportunity for energy suppliers to show they understand how angry people are about rapidly rising prices and bad customer service.

"It is also an opportunity for the Prime Minister to show a real commitment to reforming the energy market so that fuel is affordable for all consumers.

"Which? will be at the summit arguing for more urgent help for the millions of families who will struggle with their fuel bills this winter, plus easier switching and simple bills that anyone can compare.
"But this should be just the start of a long-term campaign by the Government to hold the energy companies to account."
Mike O'Connor, Consumer Focus chief executive, says: "Cash-strapped consumers are worried about energy costs but aren't sure how best to save energy or where to get a better deal.
"They will expect to see some concrete proposals that will help them get the help they need to cut their bills. This can't be a flash in the pan – we must ensure people see a sustained, concentrated effort to improve the energy market."