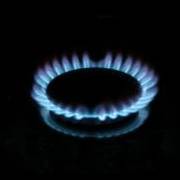 British Gas will raise the price of its cheapest energy deals for new customers later this month in return for Government-requested simpler tariffs.
The UK's largest power firm will reduce the number of tariffs it offers later this month from seven to five and will allow users to switch penalty-free. It will also offer a longer discount off its standard rate on its new deal.
Key Points
BG plans fewer and simpler tariffs
Cheapest deal will subsequently be £68 a year more expensive
This is what consumers and the Government have asked for
The result is the price of its cheapest deal will rise by £68 a year for a typical household.
Yet a recent MoneySavingExpert.com poll revealed people wanted simpler tariffs, even if it means paying a little more.
Writing for MoneySavingExpert.com last month, Prime Minister David Cameron and Energy Secretary Chris Huhne said firms need to simplify their tariffs ahead of a crunch energy summit between politicians, suppliers and consumers groups.
Regulator Ofgem has also called for fewer tariffs and simpler pricing models. It thinks people have been put off switching because the market is too complicated. It estimates 75% of people have never switched, even though it can save them hundreds of pounds a year.
Archna Luthra, MoneySavingExpert.com consumer products analyst, says: "People will benefit from flexibility and simplicity but at the cost of super-cheap online tariffs.
"It'll hit the savvy switchers most – but the move mirrors what MoneySavers want, according to our poll.

"Without exit fees, consumers will have the freedom to switch if better deals appear. This is useful as British Gas won't appear top of the comparison tables."
New British Gas online deal
British Gas is withdrawing its three online tariffs between now and 17 November. On that date, it will replace them with a new deal called Energy Online, which will be its cheapest tariff.
This will cost a typical household with both gas and electricity £1,167 a year, which is a 4% discount off its standard rate.
This compares to £1,099 a year on British Gas's Websaver 13 deal, its previous cheapest tariff, which was pulled today.
The new deal will also be £135 a year more expensive than the cheapest choice on the market from First Utility, according to price comparison site Energyhelpline.com.
The discount on Energy Online lasts for over two years (until 31 January 2014), compared to the usual discount for around one year on most variable internet tariffs.
This effectively means households will pay a premium to get a decent price for longer, rather than a short-term, super-cheap rate.
Consumers can also switch without paying an exit fee. Websaver 13 comes with up to £60 in fees for moving before the discount period ends, which is typical.
Other British Gas deals
The giant will also have a standard tariff, an offline discounted tariff (but only until February 2013, with an exit fee), a fixed tariff until 2014 and a green tariff.
Existing customers are unaffected by the British Gas changes. Their deals will continue to run as normal.
Consumers have asked for this
In a poll we ran in September, 46% of 3,400 respondents said they preferred one flat rate per company, which would inevitably lead to higher prices on cheap deals.
Some 37% wanted a few simple tariffs even if it means cheaper deals rise in price, while only 18% preferred lots of choice for lower prices for active switchers.
Mark Todd, from Energyhelpline.com, says British Gas may struggle to attract new customers from other firms: "Most people switch on price alone, not extra perks.
"If British Gas is way down the best-buy charts people simply won't see it as an option."
A British Gas spokesman says: "Our customers are telling us that they want to be on the best deal but don't like short term discounts and cancellation fees.
"That's why we are simplifying our online offers into one deal which is cheaper than standard, with no cancellation fees and free energy saving tools."