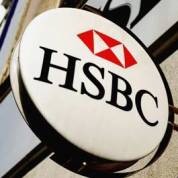 HSBC and First Direct customers have reported being unable to use their cards or access their accounts online this afternoon.
However, HSBC, which also owns First Direct, posted on Twitter at 4.45pm: "ATMs should now be back on - let us know."
At 4.50pm, it added: "Card terminals and internet banking should now be back on. Sorry and thanks again for bearing with us."
Worried customers had flooded our forums and Twitter to complain of major problems that appeared to be affecting the banking giant.
Customers said they could not log into their online banking accounts, could not withdraw cash and could not use their cards in stores.
HSBC and First Direct are usually among the best banks for customer service.
The First Direct internet banking log-in page stated at 3pm today: "Sorry we are currently experiencing problems with the service. Please try later or if your enquiry is urgent call 08 456 100 234." At 4.55pm, internet banking appeared to be working again.
One of our forum users ian1969uk wrote this afternoon: "Just had my card declined in Pets at Home, and due a Tesco delivery in the morning. They'd better get it sorted!"
Meanwhile, Timmy1985 said: "Just tried using a cashpoint to withdraw with no success and could not get a balance. Are they having system failure or is it just me???"