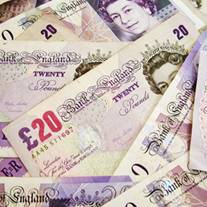 Payment protection insurance (PPI) mis-selling victims received a whopping £239 million redress in August, according to latest figures from the City watchdog.
This makes up almost half the total compensation paid to borrowers since the start of the year.
A total of £557 million was paid between January and August 2011, according to the Financial Services Authority (FSA). It's estimated sellers will eventually have to payout a combined £9 billion.
There has been a huge jump in compensation since the British Bankers' Association trade body ended its legal battle in early May to block FSA rules on compensation.
These rules force banks to review past sales of PPI – to cover loan or credit card payments when people cannot work – and contact those mis-sold to offer money back, even to borrowers who have never complained.
The data comes from 16 firms, who account for 92% of PPI complaints made in the first half of 2011.
New PPI guidelines
Meanwhile, the FSA and Office of Fair Trading (OFT) have today published draft guidance on the design of payment protection products.
The blueprint, which is under consultation until 13 January 2012, comes as the market shifts away from PPI and firms begin to develop new products, such as short-term income protection.
The FSA draft guidance states firms must identify the target market for protection and ensure cover meets the needs of that market and ensure products do not create barriers to comparing or switching cover.
The FSA will police all products deemed as insurance, such as income protection.
The OFT will govern non-insurance, such as debt freeze or waiver products. Its guidance says firms should ensure consumers are clear about the nature, price and implications of payment protection products.
A debt waiver is where a lender waives interest and/or charges due to specified events, such as illness. A debt freeze is when a creditor agrees to temporarily suspend all or part of the debtor's obligation to make payments due to specified events.