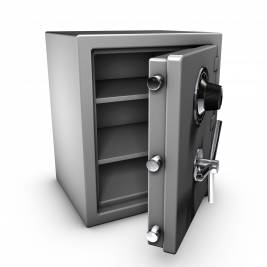 Bank of Cyprus savers in the UK could get better protection for their cash, as the firm plans to formally become a UK bank.
It currently operates in the UK as a branch of Bank of Cyprus Public Company Limited, which is a Cypriot company.
At present, savers' deposits are not covered by the Financial Services Compensation Scheme (FSCS), instead protected by the Cypriot depositor scheme, which protects savings of up to €100,000 (approximately £85,000).
If Bank of Cyprus succeeds in becoming a UK bank, which is subject to approval by the Financial Services Authority (FSA) and the High Court, it will come under direct FSA supervision, meaning depositor protection would shift to the FSCS, which guarantees up to £85,000 per person.
Bank of Cyprus has offered some of the best rates to UK customers over the past few months, which has attracted many savers from these shores.
Uncertain economic climate
The change could be welcome news for many savers, as the uncertain economic climate has left many concerned that if the bank went bust, UK savers would have to claim from the Cypriot compensation scheme.
The fear is that any overseas government is more likely to look after its own citizens before UK nationals.
In 2008, many UK savers feared they would lose their savings when the Icelandic Government refused to reimburse British savers following the collapse of Icelandic bank Icesave, although the UK Government stepped in to reimburse customers.
Bank of Cyprus UK says "in a challenging and uncertain international financial climate" it "believes that incorporation of its UK business best serves the interests of its borrowing and saving customers, its staff and other stakeholders".
Incorporation of Bank of Cyprus UK's business is planned to take place as soon as possible. It is unclear how long this process will take, although the Bank of Cyprus UK expects it will happen at some point next year.