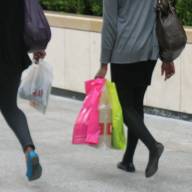 Consumers who buy gift cards or vouchers for themselves or as a Christmas present have been urged to double-check the stability of the retailer before splashing out, to minimise the risk of losing cash.
In the current tough economic climate, many high street brands have fallen to the recession. Only this year, Habitat, Moben, Focus DIY, Jane Norman and tour operator Holidays 4 U went into administration.
Key Points
If a retailer goes bust, gift cards can be worthless
Check a retailer is solvent before buying
If you buy a gift card or voucher and that company goes bust, you or the recipient may never be able to use it, while it's unlikely the buyer will get money back.
Even where a troubled firm is taken over, terms and conditions can be changed to make gift cards and vouchers more difficult to use.
In July, women's fashion store Jane Norman went into administration and its gift card conditions were changed, so consumers could only spend them on full price items, and the total spend had to be twice the value of the gift voucher.
According to Trading Standards, retailers are within their rights to do this as the terms and conditions of gift cards can be revised when a company goes into administration under insolvency law.
How to maximise protection
Shoppers planning to buy gift cards this winter should first do basic internet research on the company to check whether or not it's solvent.
Tell tale signs include profit warnings issued by firms and where there are huge numbers of complaints about non-delivery.
MoneySavingExpert.com consumer rights analyst Wendy Alcock says: "While vouchers are a popular choice for Christmas gifts, shoppers should remember they are only as safe as the retailer.
"We've seen big names go bust in the past few years leaving vouchers with big restrictions or virtually worthless. While cash may be a bit boring, it's safer and probably preferred by the recipient."
If you buy a gift card or voucher worth £100 or more each it's also worth paying with a credit card, as there is a chance the purchase may be protected under Section 75 of the Consumer Credit Act if the firm goes bust.
Under this protection, a credit card company is jointly liable if something goes wrong so it may reimburse you the cost.
The Office of Fair Trading says that while gift cards and vouchers are normally covered by Section 75, when a company goes into administration, it is unclear whether the law will apply as each administration is different.
But as it's not a firm 'no', you may as well buy on credit card, though you must pay the card off each month to avoid interest.