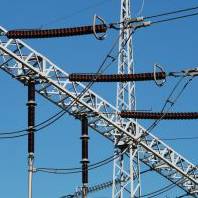 British Gas has today announced an average 5% reduction in its standard electricity prices.
The news comes a day after EDF revealed plans to reduce gas prices by 5% from 7 February. Update 11.30am: SSE will reduce gas prices by 4.5% from 26 March.
However, the 5% British Gas cut takes effect immediately. While welcome, before households get too excited, the firm raised electricity prices by an average 16% last August so most are still paying more than they did in early summer.
It raised gas prices by 18% at the same time. There are no reductions in gas costs today.
The giant says all 5.3 million British Gas electricity customers on a variable tariff, whether dual fuel or electricity-only, will benefit from the price reduction, each saving an average £24 on their annual electricity bill.
The cuts are a result of falling wholesale prices — the price power firms pay for the gas and electricity they sell to us.
Martin Lewis, MoneySavingExpert.com creator, says: "It's good to see prices falling, even if these reductions are just shaving down the price people pay.
"But of course it's only tinkering at the edges and doesn't come close to reversing the mammoth hikes we saw a few months ago.
"Even though it is likely the rest of the big six will follow EDF and British Gas, the most important thing to remember is that for most people, the gain from the price cuts will be tiny compared to the gain from switching to the cheapest tariff.
"With the average standard price at £1,350 for a typical home, and some tariffs charging under £1,050 for the same usage, for the vast majority of people, it's still worth doing a comparison and if there are big savings, switching now."
British Gas managing director of energy Ian Peters says: "This price reduction means British Gas is once again offering the cheapest standard electricity, on average, of any major supplier."