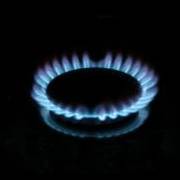 Scottish and Southern Energy (SSE) is drastically simplifying its range of tariffs after regulator Ofgem called for a shake-up of the industry.
The UK's second largest energy supplier, which owns the Southern Electric, Scottish Hydro, Swalec, Atlantic and SSE brands, is now offering just four core products, down from 68 previously.
SSE's tariff changes mean customers will now have to answer just five questions to get a deal.
Last year, Ofgem said customers were "bamboozled" by the nearly 300 tariffs offered across the industry, and accused the UK's gas and electricity suppliers of failing "to play it straight" with consumer.
It threatened to refer the energy industry to the Competition Commission if it did not simplify tariffs.
SSE's changes are part of a wider drive to build trust with consumers announced in October, which has already seen the supplier pledge not to engage in predatory pricing, where the best deals are only offered to new customers.
Alistair Phillips-Davies, generation and supply director at SSE, says: "Buying energy has become too complex. In October, SSE committed to end the complexity that surrounds tariffs and significantly reduce the number of tariffs it offers.
"That is exactly what we are doing and I believe this is the most significant change SSE has ever made to its product range."
Simpler tariffs — higher bills?
The flip side to simpler tariffs is that prices could rise. When British Gas reduced its tariff range last November, it axed its mega-cheap deal.
But a MoneySavingExpert.com poll last year revealed people wanted simpler tariffs, even if it means paying a little more.
A spokesman for Ofgem says: "Energy tariffs are far too confusing for customers to understand and moves by some suppliers to address this are a welcome step forward."
Last year's Ofgem review also found evidence the "big six", which supply electricity to 99% of homes in Great Britain, had hiked bills in response to rising costs faster than they reduced them when expenses fell.
It also called for them to sell off some of their electricity output to allow smaller firms to enter the market.
Today, it set out a "road map" for this to happen, which it hopes will drive competition and bring down customers' prices.
The regulator wants to impose mandatory auctions, which would require the big six to sell a range of different products to independent suppliers.