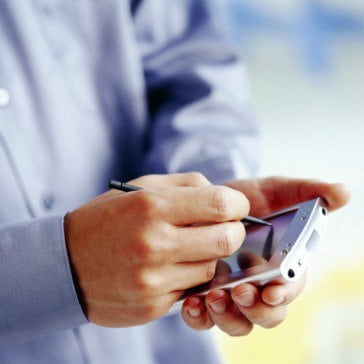 Using your mobile in another European Union country should become cheaper from July, after a deal was provisionally agreed by the European Parliament and the Council of Ministers this week.
In particular, the cost of email, internet browsing and other applications that use the web will dive from current rates of about £3 per megabyte to about 20p by 2014.
There is presently no cap on what operators charge per megabyte of mobile data, but they must limit overall usage to €50.
The suggested caps provisionally agreed for outgoing calls and texts are slightly higher than those originally proposed by the parliament's Industry, Research and Energy Committee at the start of this month (see the Mobile roaming MSE News story) but are still well down on current prices.
Laws capping roaming charges for phone calls, text messaging and internet data expire at the end of June. They will need to be replaced by new rules, otherwise providers could charge what they like.
The deal will now undergo a vote by the whole of the European Parliament in May. If MEPs back it, the new rules would take effect on 1 July 2012.
Recommended price caps
The following price caps (excluding VAT) on the roaming charges consumers pay have been proposed:
Outgoing calls: Capped at €0.29 (24p) per minute from July 2012, €0.24 from July 2013 and €0.19 from July 2014.
Incoming calls: Capped at €0.08 from July 2012, €0.07 from July 2013 and €0.05 from July 2014.
Texts: Capped at €0.09 from July 2012, €0.08 from July 2013 and €0.06 from July 2014.
Data: Capped at €0.70 per megabyte from July 2012, €0.45 from July 2013 and €0.20 from July 2014.
MEP Angelika Niebler says: "I am satisfied that the council approved Parliament's approach to tackle very high prices of phone calls, SMS and in particular data roaming.
"The proposed price caps ensure a sufficient margin between wholesale and retail prices to assure a level of competition that will enable new players to enter the market.
"Parliament succeeded in its call for cheaper data roaming for customers. This agreement increases transparency and consumer protection to prevent bill shocks, so that EU consumers no longer need to worry about accidentally running up huge bills when using their mobile devices both within and outside the EU."
Current roaming caps
Providers can currently charge a maximum for the following (prices exclude VAT):
Outgoing calls: €0.35 per minute.
Incoming calls: €0.11 per minute.
Texts: €0.11 per text.
Data: Operators can charge what they like per megabyte but they must cap usage at €50 per month, unless a different limit is agreed by the user.
'Sky-high bills are common'
Marzena Lipman, European policy manager at consumer group Consumer Focus, says: "Moves to tackle excessive roaming charges are really good news for anyone travelling in the European Union.
"Mobile and data charges have been notoriously high for too long and stories of people inadvertently being hit with sky-high bills are common. Plans to open up competition and lower set price caps are to be commended.
"It is also good to see providers being obliged to alert consumers that they are nearing €50 of data downloads when they are travelling outside the EU.
"However, we would also like to see a similar mechanism to protect mobile phone customers in the UK. Consumers travelling abroad are rightly being protected from bill shocks. People using their phone in the UK should be offered similar levels of protection."