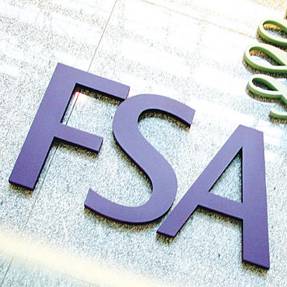 Squeezed consumers searching for the best deals face a "major risk" of being sold financial products they do not need, the finance watchdog warned today.
Consumers are doing their best to look for the best deals and pay down their debts after struggling with the slow economy, low interest rates and poor returns on investments, the Financial Services Authority (FSA) says.
Key Points
FSA report says consumers at 'major risk'
People face being sold financial products they don't need
Providers are too proactive in terms of sales
But this means they may end up buying products which turn out to be too risky, too difficult to understand or just unsuitable for their needs, the FSA's Retail Conduct Risk Outlook report says.
What's more, the report warns that searching for products like insurance could lead to buyers simply selecting the cheapest option, rather than considering the quality of the deal.
It says consumers may be too focused on the initial sale to understand how "add on" insurance products will push overall costs up.
The report, based on consumer research, says: "There was general consensus that financial services providers are too proactive in terms of sales, often employing 'pushy' sales tactics regardless of the consumer's situation or mindset."
'Lack' of customer service
It also highlights a "lack of ongoing service", and adds: "There is a sense that financial services providers are more interested in new business than their existing customers and there are frustrations at the apparent lack of recognition of loyalty where special offers are only available to new customers. Many regard this practice as highly unfair."
Scripting in call centres is often seen as a "barrier" to effectively solving problems and complaints, the report says.
The report says staff rewards are important incentives but warns "at an individual firm level we found a number of incentive schemes that significantly increased the level of risk, which was not being adequately mitigated".
It continues: "We are now working on the next steps, including taking action against firms where appropriate."
The report warns that banks and building societies' drive to raise their rates of "cross-selling", where more products are sold to each individual consumer, may also increase the risk of products being wrongly targeted or mis-sold.
Martin Wheatley, FSA managing director, says: "Consumers rely on financial firms and their products to provide them with vital services – literally the means to run their lives.
"They need to be able to trust that the products they buy work for them and that they are getting a fair deal. But our report today shows that consumers worry they aren't being sold the right products or products they don't need."
Buy-to-let mortgages
The FSA also warns the inappropriate use of buy-to-let mortgages for people who cannot obtain an ordinary residential mortgage could increase as stricter standards for responsible lending and evidence around affordability are introduced.
The regulator believes more people could do this in a bid to circumvent rules tightening up on risky mortgage lending.
The report says: "Buy-to-let loans may be sold in place of residential mortgage contracts with the risk that the protections built into our regime would not apply. There may also be inappropriate sales of bridging finance.
"We are already aware of this type of issue in the current market, and we are concerned that it could grow, especially as these contracts are usually more expensive and can appear more profitable to lenders and brokers.
"Firms on the fringes of the industry may be incentivised to develop and market products that fall outside the scope of our regulation."
Risks highlighted in the report will be used by the FSA in its work with firms over the next 12 to 18 months.