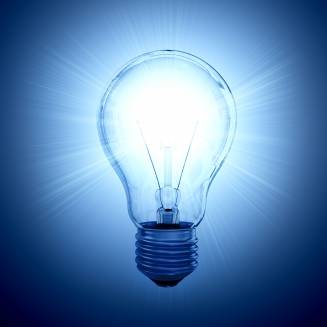 EDF Energy has followed British Gas in going on a charm offensive to help regain the public's trust.
The power giant says it will ensure its most vulnerable customers will benefit from its cheapest prices by refunding the difference between what they pay and what they would have paid on its best deal.
It claims 150,000 will be eligible for the scheme, that also applies to those on a pre-pay meter, which will net an average £40 a year per customer.
EDF will also launch a new product on 2 April, 'Blue+ Price Promise September 2013', where it will let customers know if a rival brings out a product which is £1 a week or more cheaper for typical users, with no termination fees to leave.
It says it plans to make this a market-leading deal.
How the EDF rebate works
EDF insists it will refund the difference between what users pay and the cheapest possible rate based on all its tariffs, assuming they paid using the cheapest option, which is monthly direct debit.
This will be based upon a calculation of all tariffs from this April to the payment date, so it will take into account any new deals that spring up in that time. The first payment will be "before winter".
Who is eligible? The rebate is available for anyone who automatically gets the Warm Home Discount, which is a £120 a year refund given to those on the 'guaranteed' element of pension credit. Energy firms sometimes offer the Warm Home Discount to others too, but the rebate announced today will only be available to that core group for now, in addition to the Warm Home Discount.
How will cash be paid? It will be an annual rebate on your account.
How much will you get? EDF says the scheme could net users up to £150 a year, though the average will be £40.
Will the scheme be extended? EDF says it may add more eligible customers. The rebate will be calculated from the date they are identified.
Archna Luthra, MoneySavingExpert.com consumer products analyst, says: "EDF is making the right noises by helping vulnerable customers, and kudos to it if it follows through.
"The direct debit discount is particularly good for those reluctant to pay monthly. Of course, cheaper deals may be available elsewhere so don't rest on your laurels.

"The Blue+ Price Promise sounds interesting, though it will need to be market-leading to make it worth switching to."
EDF Energy chief executive Vincent de Rivaz says: "I am determined to make EDF Energy a better kind of company. We want to be held to account.
"The energy industry has been criticised over prices, service and complex tariffs. Our commitments are based on fair value, better service and simplicity."
Energy firms in the dock
Energy companies have been accused of hiking prices by unaffordable amounts over recent years and making their tariffs too complex.
British Gas announced earlier this month it would add a comparison table of its tariffs to its bills from April, so customers know whether they can save money by switching to another of its products.
The moves come after pressure from the Government to ensure energy suppliers encourage users to switch to better rates.
Lord Sassoon, Commercial Secretary to the Treasury, says: "I welcome the efforts energy companies, such as EDF Energy, are making to rebuild trust with their customers and ensure that consumers are offered the best possible deal."