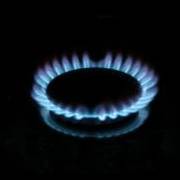 An energy company whose sales staff made misleading claims to customers has agreed £4.5 million for needy households as part of a settlement with the regulator.
Ofgem says EDF Energy's doorstep staff failed to provide potential customers with complete information during the sales process, while those in its call centres made claims about savings before knowing their statements were accurate (see the MSE Energy mis-selling guide for more information).
Key Points
Ofgem finds EDF's sales practices misleading
EDF agrees £4.5 million for needy households
EDF to give £50 refund to 70,000 customers
EDF has agreed to set aside £3.5 million for a £50 refund to about 70,000 customers who have received its Warm Homes Discount, a Government scheme to give vulnerable customers a rebate.
Compensation arrangements
These customers don't need to do anything to claim the £50 as it will automatically be taken off bills. Customers with pre-payment meters will be sent vouchers.
EDF will also be making a £1 million donation to an energy awareness campaign run by Citizens Advice.
Ofgem says customers would be better served by EDF making payments to benefit those in need, rather than imposing a fine. It says that by accepting some shortcomings in its sales practices EDF had escaped a bigger penalty.
The regulator says it is continuing its investigations into sales practices at Scottish Power, Scottish and Southern Energy (SSE) and Npower.
Sarah Harrison, Ofgem's senior partner in charge of enforcement, says: "In the energy market in general, much more needs to be done to restore consumer confidence. All energy suppliers should now get behind Ofgem's reforms to introduce a simpler, clearer and more competitive energy market."
EDF admission
Ofgem says customers were not always provided with complete information during the sales process. Sometimes they weren't given full details about contract terms or the way their monthly direct debits had been calculated.
At other times, customers were kept in the dark on how estimates of their annual consumption were calculated.
Call centre staff also began conversations by claiming customers could save money, without checking that was actually the case.
EDF says it acknowledges "limited shortcomings" in some elements of its sales processes during 2010, which led to it breaching its marketing licence.
Martin Lawrence, managing director of energy sourcing and customer supply, says: "We're obviously disappointed that we failed to live up to the high standards that we expect of ourselves. As soon as the issue was identified we immediately took action to satisfy ourselves that we're fully compliant."
Ann Robinson, director of consumer policy at uSwitch.com, says: "Of course it's never good news when a company doesn't follow due process, but this outcome is constructive, consumer-friendly and will help to maintain trust and confidence instead of eroding it further."