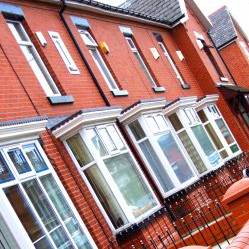 Tenants won't be rejected for a mortgage or loan because their flatmate has a poor credit score, following pressure from MoneySavingExpert.com.
Credit reference agency Experian has abandoned plans to 'financially link' anyone on the same tenancy agreement once it starts to collect data on rent payments later this year.
This will be included on its credit files — which detail your payment history and are visible to banks and building societies you apply to borrow from.
Had it gone ahead with the plan, say you were renting and your flatmate regularly missed credit and rent payments, their bad history would have hit your ability to borrow.
After Experian revealed it originally planned to link tenants when it announced it will record rent payments, we stated we would fiercely lobby against this, both in our most recent weekly email yesterday and in site founder Martin Lewis's blog, also yesterday.
Experian spokesman James Jones says: "One advantage of making a very early announcement is to listen to people's views and take these into consideration.
"It is now clear this [credit linking of renters] would be inappropriate in many cases, due to the nature of many joint tenancy arrangements.
"As a result, it is not now our intention to create financial links on credit reports from rental data."
Martin says: "Financially linking renters would've been a very poor decision.
"Often flatmates move in with people they've never met before, to have their entire credit worthiness impacted by the other person simply wouldn't work.

"I'm delighted to see the stink we kicked up, and the response in our forum, was smelt by Experian. Plaudits to it for listening and responding so quickly to make this problem go away. Other companies could learn from it."