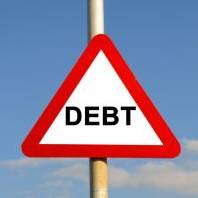 Tougher action is needed to clampdown on "opaque and poorly regulated" commercial debt management companies and payday lenders, a report from MPs urged today.
The abuse of customers who are "over-indebted, vulnerable and desperate for help" has caused people to lose their home in some of the worst cases, the report from the Business, Innovation and Skills (BIS) Committee says.
It calls for greater transparency from companies turned to by consumers to help them "make ends meet" after seeing their household budgets squeezed by high living costs and deteriorating employment conditions.
What the report calls for
The Debt Management report urges the Government to limit the rolling over of payday loans whereby consumers are given more time to pay but at the expense of huge charges.
It also wants lenders to record all transactions on a database after taking evidence that some consumers have more than 20 such loans.
A fast-track procedure should be put in place to suspend lenders' credit licenses and the regulator should have more powers to ban products which are "harmful" to customers, the committee says.
The report also recommends that the standard annual percentage rate (APR) measurement should no longer be used to compare short-term payday loan costs, with typical APRs of 2,500% often meaning little to consumers.
Instead, the total cost of the loan including interest charged and fees should be made clear, including late payment penalties.
Committee chairman Adrian Bailey says: "During these difficult economic times, increasing numbers of people up and down the country, not least some of the most vulnerable members of our society, are relying on the provision of consumer debt management services and payday loans to make ends meet.
"And yet this industry remains opaque and poorly regulated."
Bailey says the Government must take "swift and decisive action to prevent firms from abusing the needs of such a vulnerable customer base".
'High risk industry'
Key Points
BIS select committee releases debt management report
Says tougher action needed on debt companies
Payday lenders will also face more scrutiny
The report says commercial debt management companies are categorised as a "high risk" industry.
It says: "This is because debt management services are a 'distress' purchase; consumers seeking debt management help tend to be over-indebted, vulnerable and desperate for help.
"Research by the Money Advice Trust has shown that consumers do not shop around for debt management services.
"Consumers are potentially committing themselves to a debt solution which can affect their lives for years.
"The risks if things go wrong can be significant, potentially leaving consumers in a worse financial position, which in some cases can include the loss of the consumers' home."
The committee says the Government should compel companies to publish the cost of their debt advice if agreements cannot be reached during industry discussions.
The Office of Fair Trading (OFT) announced last month that it is carrying out spot checks on 50 major payday lenders amid concerns that people are being given loans without proper checks being carried out.
Increasing number getting payday loans
The sector has exploded in size in recent years, with new players arriving from the United States.
Consumer group Consumer Focus figures indicate that the payday loans market increased from 300,000 borrowers in 2006 to 1.9 million in 2010.
The report says charity Citizens Advice, which helps two million people a year, found that of those people the number who have payday loans has gone up fourfold in the last couple of years.
Restrictions in the UK so far have been considered softer than in the US and consumer groups have been urging the Government to tighten them.
But the Consumer Finance Association (CFA), which represents businesses offering short-term loans, argues that the industry is already "highly regulated".
The CFA points to high bank charges for customers going into an unauthorised overdraft, compared with a short-term loan from one of its members, typically costing between £10 and £30 per £100 borrowed.
The trade association says half of payday loan borrowers earn more than £19,200 and three quarters earn more than £15,000.
But Bailey says by their very nature payday loans "appeal to those in serious financial need, some of whom will have low levels of financial literacy".
Payday lenders to face 'tougher scrutiny'
The Government announced in January that payday lenders will face tougher scrutiny under the new financial regulator, with beefed up powers to act proactively and impose unlimited fines on firms which breach the rules.
They will find it harder to enter the market and will also have to undergo more rigorous checks when the Financial Conduct Authority (FCA) takes control of overseeing the consumer credit market.
The report calls for the Government to set out a clear timetable on transferring powers to the FCA as consumers and the industry have been left in "limbo".