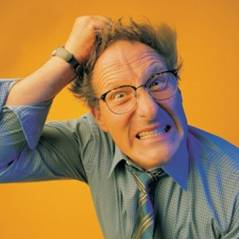 There was a 20% rise in complaints to financial firms in the second half of last year largely driven by a huge spike in payment protection insurance (PPI) compensation claims, official figures reveal.
The number of complaints made to banks and other financial firms rose by 21% to 2,256,172 during the final six months of 2011, according to City watchdog the Financial Services Authority.
Key Points
Overall complaints up 21% in 2nd half 2011
85% rise in PPI claims
£9bn payout expected for PPI mis-selling victims
Complaints about mis-sold PPI — which covers loan and card payments if you cannot work — rose by 85% to 977,510 in that period.
This jump in claims over debt insurance mis-selling was expected after banks lost a High Court case last year where they had attempted to derail plans to force lenders to automatically refund those mis-sold.
More than three million people are in line for compensation as a result, expected to result in an overall bill of £9 billion. Just under £2 billion of that sum was paid in 2011.
Meanwhile, the number of banking complaints were at their lowest level since 2006. There were 787,096 grievances in the second half of last year, 2% down on the previous half year and 13% down on a year ago.
The percentage of complaints upheld by firms rose from 51% in the first half of 2011 to 60%, mainly due to banks paying out on PPI automatically.
While that percentage is up, many complaints are still wrongly rejected.
Figures from the Financial Ombudsman Service, which settles disputes between firms and their customers, showed last month that too many providers are forcing customers to ask it to adjudicate after rejecting their initial complaint.
When that happens, the Ombudsman finds in the consumer's favour 72% of the time on average across all products, and 88% of the time on PPI.