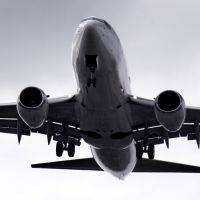 Millions of holidaymakers who book a DIY holiday including a flight and accommodation from the same company are now protected under a Government scheme, if their airline or tour operator goes bust.
The Air Travel Organiser's Licensing (ATOL) scheme is being extended to include 'flight plus' bookings from today.
These are holidays that may look like package holidays as you buy different components from the same company, but are not technically a package. These fell outside the scheme before today's overhaul.
The ATOL programme previously only offered financial protection for those booking a holiday via an ATOL-licensed travel agent where the elements were part of a formal package, and in some cases, flight-only bookings via a tour operator.
The Government says the new measure could protect an additional six million holidaymakers a year.
What is a 'flight plus' holiday? Which extra holidays are protected?
This is a holiday that includes a flight and at least one of the following:
The different elements must be:
Booked on consecutive days, or earlier. Say you buy a flight on a Thursday morning, you still have until the end of Friday to book a hotel. It doesn't matter in which order the different components are booked.
Booked using the same company.
Bought using a booking website (not an airline website, see below) or high street travel store.
If you meet the criteria above and have event or attraction tickets, these are also protected. A flight and tickets combination would not be covered.
This means many DIY holidays booked via popular sites such as Ebookers, Expedia, Lastminute.com and Opodo will now be covered.
When does this extra protection come into force?
It applies to all bookings from today. If you have booked a holiday earlier, but are yet to travel, you will NOT benefit from this additional protection.
What protection do I have under ATOL?
Travellers who book an ATOL-protected trip will get alternative travel and/or accommodation or receive a refund if their holiday company goes bust, and their trip is therefore disrupted. In this instance the Civil Aviation Authority (CAA) will arrange this.
Travellers who book an ATOL-protected trip will also get alternative travel and/or accommodation or receive a refund if either the airline or hotel goes bust, and their trip is therefore disrupted. In this instance the holiday company you booked with will arrange this.
Are there any exceptions?
'Flight plus' holidays booked through an airline are not covered, unless booked via a subsidiary of the airline which sells ATOL-protected holidays.
What about DIY holidays?
Holidaymakers who book a holiday where travel and accommodation is either booked separately, or outside the stipulated time-frame if from the same company, will not receive this added protection.
They will have to rely on their travel insurance or card company to get a refund if their travel plans are wrecked by their airline or operator going bust, but this is not guaranteed (see below).
How do I know if I'm definitely ATOL-protected?
Look out for the ATOL logo (below) and an ATOL number on your confirmation. If these appear, you are ATOL-protected.
If you pay for a hotel after a flight, or vice versa, the website or travel agent must ensure its systems recognise you've made an earlier booking to ensure you are protected.
Travellers will get an ATOL certificate from October at the latest to clarify the protection provided.
Is ATOL compensation always smooth?
No. Many holidaymakers complain that even where they are protected, it can takes months to get a refund.
What's more, even where worried hoteliers abroad have been told they will get cash from ATOL to allow guests to continue to stay, they have been known to ask travellers to pay them directly or be thrown out.
This means holidaymakers pay twice, though they should get that extra cash refunded via ATOL.
What if I paid on credit card or debit card?
In some cases, you may be able to reclaim from your card company (see the Section 75 guide).
Credit card payments. If you pay for anything over £100 per person, per component of the holiday, under Section 75 of the Consumer Credit Act credit card firms are jointly liable with retailers if something goes wrong. So you should get money back for non-refundable travel or accommodation if the provider goes bust.


Visa or Mastercard debit card payments. These card issuers operate a chargeback scheme, where they get your cash back from the retailer's bank if something goes wrong, regardless of the amount spent (minimum £10 on Mastercard). This is not a legal requirement, but a customer service promise.
Will travel insurance cover me?
Insurance may cover you if your plans are disrupted due to airline or tour operator failure. Yet if your holiday is ATOL-protected, use this guarantee ahead of insurance.
Insurance is complicated so where one policy will cover you, another won't, especially around tour operator failure. Sometimes you need to buy a specific add-on for this.
Also, insurance only covers unknown events. So you will only be protected if you buy cover before you know of any problems.