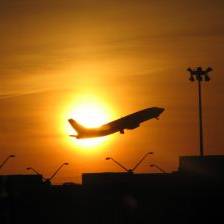 Budget airline Monarch has raised credit card surcharges for the majority of customers, despite forthcoming new rules designed to stop firms profiteering from such fees.
The airline used to charge a flat £10 per booking made by credit card but now charges £5 or 4%, whichever is more.
A family of four booking return flights to Menorca from London Gatwick in August will be charged £36 to pay on credit card, on flights we found that cost £896.
Consumer lobby group Which? says only 25% of Monarch customers will pay less as a result of the change, implemented on 13 February.
There is no charge for paying by debit card or Paypal.
The Government announced last December it would ban profiteering on all forms of payment by the end of 2012. Businesses will only be able to charge what it costs them to process the transaction.
Which? estimates when paying by debit card, the cost to the retailer is 10p to 20p and the real cost of processing a credit card transaction is no more than 2%.
A Monarch spokeswoman says: "The move to switch to a percentage fee rather than a fixed credit fee will benefit many Monarch passengers as the minimum fee is significantly less than the previous fixed fee applied to all credit card bookings."