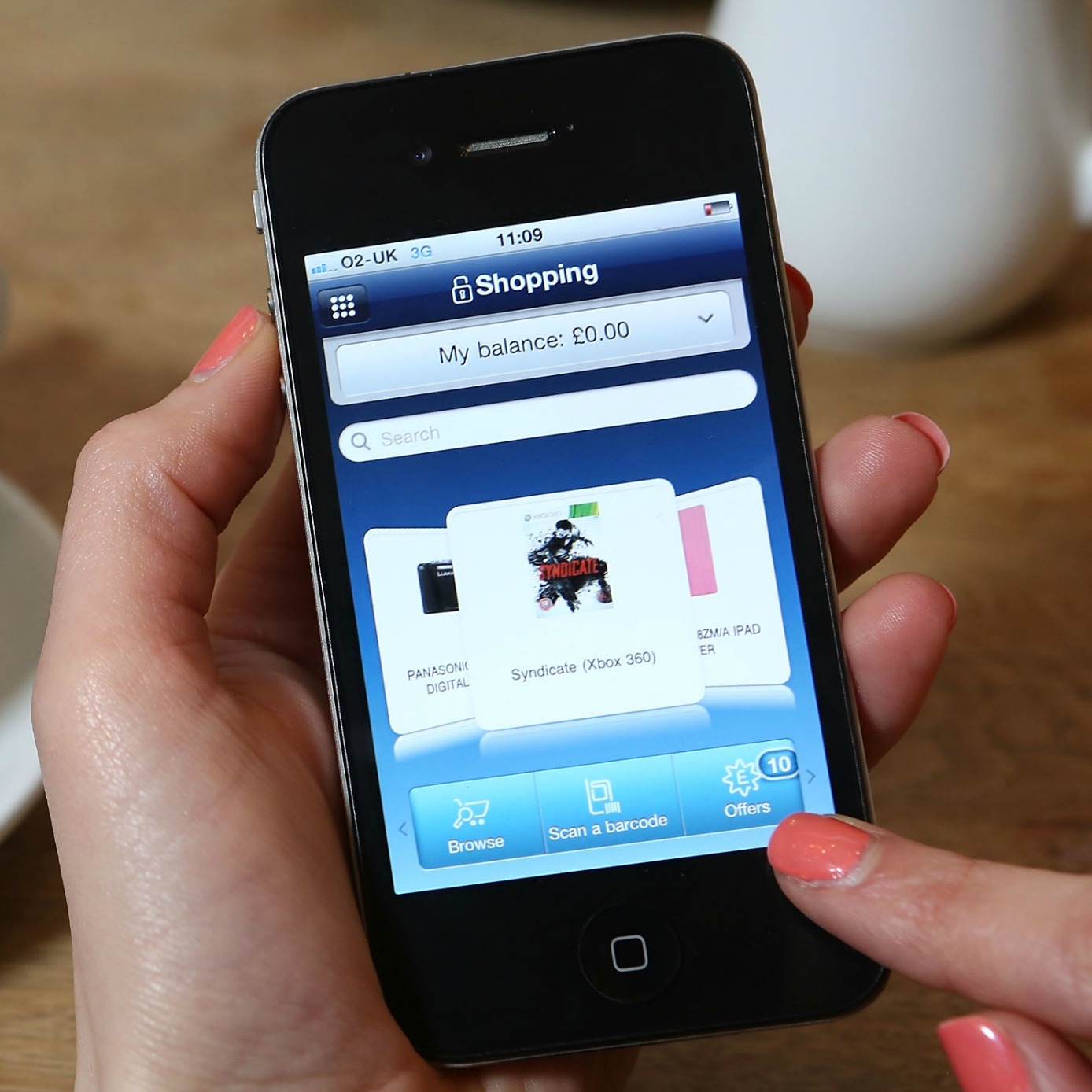 Mobile giant O2 has become the latest company to launch an app allowing users to make and receive payments using just a phone number.
However, the big catch is that many features come with a fee. In contrast, a similar app from Barclays called Pingit charges nothing to make and receive payments.
Key Points
O2 launches new app to make and receive payments
Anyone can use the O2 wallet app
Warning! It comes with a host of fees
O2 Wallet, available to download from today, is a free app for the majority of smartphone, iPod Touch and iPad users that can be used by anyone, regardless of their mobile network or bank provider.
O2 Wallet allows consumers to send and receive money, compare prices and shop via their phone.
In time, the app will evolve to enable consumers to make contactless payments direct from their handset while in shops.
How does the app work?
The virtual wallet works in a similar way to a pre-paid card. You load money onto it via a debit card, or with cash at more than 30,000 locations, including O2 stores.
It can take up to 20 minutes to load money by cash. It loads instantly via debit card.
You can also transfer money from your O2 Wallet account back into your chosen bank account, although you are charged £1 to send it via Faster Payments which takes up to two hours. It's free if you can wait up to four working days.
You can have up to three bank accounts linked to your O2 Wallet.
Users will be asked to enter a PIN every time they log into the app, as well as additional passwords when they make or send payments.
How do I send payments?
Users just go to the 'money message' section of the app, where they can send anything between £1 and £500 each day from their virtual wallet to any UK mobile number. The transfer is instant.
The recipient will be sent a notification when they've been sent the money.
On notification, they either have to download the O2 Wallet app, or register online to set up an O2 Money Account to get the cash.
If they don't want the money, they can ignore the message and after five days it will be returned to the sender.
It's only free to send a money message for the first six months after your registration. After, it will cost 15p. It's free to receive.
Your wallet will also include a 30-day payment history and you'll be sent text alerts when the account balance changes.
What else can I do?
You can buy things online using your pre-loaded money by clicking on the 'shopping' section of your online wallet. However, this won't necessarily be the cheapest way to buy items.
O2 Wallet also lets users scan barcodes on branded goods in shops. It will then compare with the same item from more than 100 online retailers.
You can add existing debit and credit cards to the app to make purchases via the shopping section, instead of using the money in the O2 Wallet account.
Users can also apply for a card to go with their O2 Wallet account, which can be used for purchases and cash withdrawals. It will cost £5 after 1 June (but is free before).
There are no purchase fees in the UK. Withdrawals cost £1.