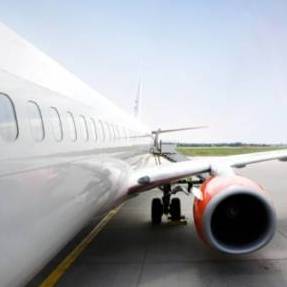 Compensation for passengers who reach their final destination more than three hours late has moved a step closer.
Current EU rules, set out in 2004, say if a flight is cancelled passengers may receive between €125 (£100) and €600, depending on the distance flown, length of delay and when you were told, but only if the airline is at fault.
This is in addition to a refund for an unused ticket, or a new flight.
Passengers whose flights are delayed do not have those rights at present, which only apply to flights departing an EU airport or any flight on an EU airline regardless of where in the world.
But Advocate General Yves Bot this month proposed to the European Court of Justice that travellers who arrive at their destination three hours or more late should get the same compensation.
This would apply if you were bumped to another flight, for example. However, it wouldn't apply due to events outside the airline's control, such as bad weather or industrial action.
Bot's proposals reiterate a judgment given by the Court of Justice in November 2009. This judgement was challenged by a number of airlines, meaning claims for compensation are currently on hold.
It's now up to the Court of Justice to make a final decision, which is expected this autumn. Although the court isn't obliged to follow the advice from the Advocate General, it usually does.
Bot says compensating passengers whose flights are delayed would not result in severe financial burden on carriers, particularly as delays of more than three hours are rare.
If a flight is cancelled, or delayed by over five hours, you are entitled to your money back or re-routing, regardless of who is at fault.