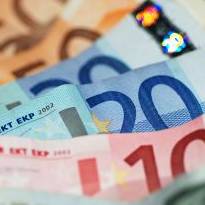 Holidaymakers looking for the best travel cash rates could be short-changed depending on where they live, research from lobby group Which? reveals today.
While comparing currency exchange rates in-branch, Which? discovered examples of regional pricing by both the Post Office and Thomas Cook.
The gap between the best and worst deals offered for £500 in euros was €31.20 at Thomas Cook and €13.50 at the Post Office, showing you could be losing out just because of where you live.
Marks & Spencer, on the other hand, offered the same rates nationwide, while Sainsbury's rates showed no significant regional variation.
How to get the best rates
The results show the importance of doing proper research to get the top deals, which are usually online.
Here are our tips:
Try our TravelMoneyMax online comparison tool, which shows you where you can get the most for your money.
Never buy at the airport – you're a captive customer and will probably always get a worse deal. At least pre-order for airport pick-up to get a better deal.
The top specialist overseas cards, such as the Halifax Clarity, come with near-perfect exchange rates and no fees for purchases, meaning these will often get you more for your money than cash.
Richard Lloyd, Which? executive director, says: "Holidays don't come cheap and these anomalies don't help hard-pressed consumers. Currency providers need to make sure their rates are consistent to ensure a fair deal for everyone."