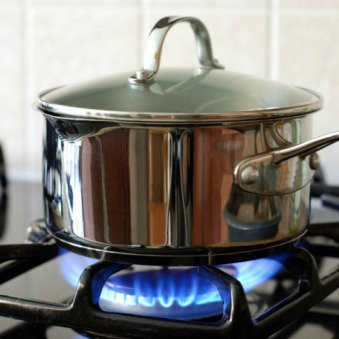 Collective switching by consumers between utility firms could put an end to poor deals and unresponsiveness from suppliers, according to a report.
Consumer Focus says increased information and advice has not been enough to allow households to cut through confusion surrounding the different deals offered by energy, telecoms and financial service suppliers.
A study by the watchdog concludes collective switching using social media could "shift the balance of power" from suppliers to consumers.
It says an intermediary body could register the demands of consumers using social media and combine them into a group so big "that companies are unable to ignore" it.
More than half a million consumers in the Netherlands, Belgium and Germany have already registered with collective switching programmes for gas, electricity and heating oil.
Studies have shown that the average household saved between €200 and €250 (£163 and £204) each year for a dual fuel energy contract.
'Cuts through confusion and complexity'
Consumer Focus spokesman Richard Bates says: "This could be a great way to make consumers more powerful in some really important markets.
"It could cut through the confusion and complexity that prevents people switching and offer consumers a simpler route to better value.
"In effect, collective switching has the potential for an intermediary, working on behalf of consumers, to turn inertia from something that works against consumers into a force that works for them.
"At the very least collective switching will hold a mirror up to these markets, show why consumers are turned off and why the opportunities of social media and collective action shake up our assumptions about how consumer power can transform markets."
Energy Secretary Ed Davey says: "Collective purchasing could be a powerful way of rebalancing the relationship between consumers and suppliers in a range of different markets.
"We are working to remove barriers to getting new collective purchasing schemes up and running, and I want to see suppliers engaging positively with these initiatives."
Collective switching in action
The first high-profile collective switching initiative was launched in the UK earlier this year by consumer group Which?. Its Big Switch campaign has attracted more than a quarter of a million consumers.
However, it currently only has two of the big six energy providers, EDF and Eon, signed up to the scheme.
A rival to Which?'s campaign was also launched in March by price comparison site Energyhelpline.com.
Energyhelpline claims its Huge Switch campaign will generate better deals than Which? as it will take less commission from suppliers so can pass on the difference. It says it will earn £20-£30 per customer rather than the £40 Which? will earn.
However, it's unclear yet whether either collective switching scheme will secure a deal cheaper than the market-leading tariffs.
Which? executive director Richard Lloyd says: "Which? research has found that the bewildering array of energy tariffs makes it virtually impossible for many people to work out what the best deal is.
"Collective switching has the potential to shake up the energy market and put more power in the hands of customers, but only if the energy suppliers play ball."