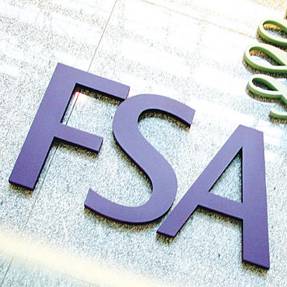 Some of Britain's biggest banks are facing a hefty compensation bill today after the City watchdog found "serious failings" in the sale of complex financial products to small businesses.
Barclays, HSBC, Lloyds Banking Group and Royal Bank of Scotland have agreed to compensate customers where the mis-selling of so-called interest rate swap arrangements (IRSAs) has occurred, the Financial Services Authority (FSA) said.
Some estimates put the potential mis-selling bill at £1.4 billion.
Banks sold around 28,000 interest rate protection products to customers since 2001, the FSA adds.
This comes in the week Barclays was fined £290 million for manipulating the rates at which banks lend to each other for its own gain, though this is a different issue to the mis-selling to businesses.
What are these products and what was the risk?
IRSAs are complicated insurance products that protect against a rise in interest rates. Many businesses would have taken out a swap to guard against rising loan rates.
But borrowers paid more when interest rates fell. As interest rates dived in 2008 and 2009 many businesses are sitting on heavy losses. Yet these risks were not always properly explained.
The claims echo the payment protection insurance scandal that emerged over the past few years, costing banks billions of pounds.
Martin Wheatley, managing director of the FSA's conduct business unit, says: "For many small businesses this has been a difficult and distressing experience with many people's livelihoods affected."
What the FSA uncovered
The FSA found poor sales tactics including failing to provide sufficient information on the hefty exit costs involved, failure to gauge the customers' understanding of risk and found rewards and incentives were a driver of these practices.
It adds that not all businesses will be owed redress, but for those that are, the exact redress will vary from customer to customer. This exercise will be scrutinised by an independent reviewer at each bank appointed under the FSA's powers.
As well as offering redress directly for those customers that bought the most complex products, the banks have also agreed to stop marketing certain IRSA products to retail customers, the FSA says.
Wheatley adds that he had received personal reassurances from the bosses of the banks involved — including Bob Diamond at Barclays — that they will have responsibility for oversight of this work.
A British Bankers' Association spokesman says: "Our members have been working closely with the FSA while it carries out its review into interest rate swaps and will continue to co-operate fully."
The banks involved say they will try to resolve the matter.
A debate in the House of Commons last week saw MPs offer examples of mis-selling for interest rate swap products.
Aberconwy MP Guto Bebb claimed thousands of businesses lost large amounts of money after being mis-sold the complex products by their banks, and many were told that without signing up they risked being refused credit.
Additional reporting by Guy Anker.