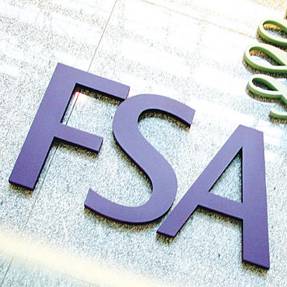 The Financial Services Authority (FSA) has published new rules to stop consumers from being sold packaged current accounts with benefits they can't use.
Packaged accounts come bundled with a range of insurance policies and other features such as overdraft facilities or music downloads. They often come with a monthly fee of up to £25.
One in five people have a packaged account, yet many are ineligible for the cover they get with their account, or had the account added without their consent.
But the FSA has today published new rules that will come into force from 31 March 2013, under which banks and building societies must:
Check whether a customer is eligible to claim under each policy and share that information with them.
If the sales adviser is recommending policies in the package, they must let the customer know which policies are suitable and which aren't.
Provide customers with an annual eligibility statement setting out the requirements to claim each of the benefits under each insurance policy in the package. The FSA hopes this will prompt customers to check whether their circumstances have changed and whether the policies continue to meet their needs.
The FSA says it also plans to monitor the promotion of packaged accounts where monthly costs are advertised alongside yearly benefits, as this can often be misleading for consumers as they don't take into account how much the account will cost over the whole year.
An account that costs £25 a month, will for example, cost a whopping £300 a year.
The regulator is also consulting on whether or not banks and building societies should proactively tell customers who have triggered the age limit for claiming on the travel insurance element, or warn them if they will do so before the next statement is due.
It hopes to conclude the consultation as soon as possible.
'It could be money down the drain'
If you believe you were moved to a paid-for account without your consent, you weren't told of free account alternatives, or a salesman said you were eligible for a particular insurance policy when you weren't – you may have been mis-sold.
If you believe you were mis-sold a packaged account, then complain to your current account provider first, then if your claim is rejected, or you don't get a satisfactory response within eight weeks, you can take your complaint to the free Financial Ombudsman Service.
The Ombudsman says where an account has been inappropriately sold, consumers are entitled to all the cash they've paid for the account back, even if they are eligible for one or more of the insurance policies.
Sheila Nicoll, FSA director of policy, says: "These products are often referred to as upgraded accounts but if you end up paying for an element you can't claim on, it's money down the drain.

"We are closely monitoring the promotion of packaged bank accounts and the new rules will make sure customers know what they're buying and that they can rely on the product or have the limitations explained before buying."