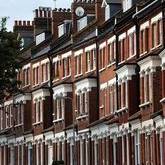 Competition to attract mortgage customers has stepped up, as HSBC today launches a five-year fixed-rate deal with a record low rate amid a time of rising rates and economic uncertainty.
Comparison website Moneyfacts says the 2.99% deal is the lowest rate it has ever recorded for this type of mortgage. The previous lowest rate five-year fixed deal was from Chelsea Building Society at 3.19%.
While many will not qualify for it, there is hope improved market conditions could result in cheaper deals elsewhere.
Key Points
HSBC launches five-year fix at 2.99%
Lowest ever five-year fix
But you'll need a 40% deposit
Borrowers will need to overcome a series of hurdles to get the new HSBC deal, and it's probably out of reach for most first time buyers.
A sizeable 40% deposit or equity is required to get the mortgage, meaning you'll need to pay out £80,000 upfront on a £200,000 property.
HSBC traditionally sets tough lending criteria for its mortgages, so it's likely you'll also need a top credit score to get deal.
Borrowers also have to pay a hefty £1,499 booking fee on the product.
How good is it?
Andrew Montlake from mortgage broker Coreco says: "For those that can get it, and in time to actually purchase a house, HSBC's new five-year fixed rate is extraordinary, I expect many to be disappointed though."
David Hollingworth, from broker London & Country, adds: "This deal is quite a chunk lower than any others on the market, so despite the fee it's a clear market leader, although you do need to consider the fact you'll need a 40% deposit or equity to get it at that rate."
HSBC says you'll be able to take the deal with you if you move during the fixed term, although you'll only get it at the same rate if you're moving to a property of the same or lower value.
The banking giant is also offering a seven-year fixed-rate mortgage at the lender's lowest ever rate of 3.99%. This too comes with a £1,499 booking fee.
One reason for the launch is money market swap rates, upon which fixed rate mortgages are partially based, have fallen. Five year swaps are now down to 1.12%, which Hollingworth says is exceptionally low.
He adds: "There is hope that we will see some drifting down of fixed rate mortgages, although I'm not sure that anyone will join HSBC with a below 3% offering."
On the flip side, this year has seen lenders tighten their borrowing criteria, causing a drop in the proportion of approvals, and raise their rates for both new and existing borrowers, blaming the weak economy and the increased cost of funding a mortgage.
Loans are expected to become even more hard to come by this year, especially for those who only have smaller deposits.
Additional reporting by the Press Association.