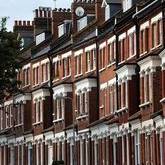 NatWest has launched the lowest-ever five-year fixed mortgage rate in a sign of falling home loan costs for longer-term deals, but many won't qualify for it.
The bank joins HSBC and Santander in the sub-3% club for this type of home loan.
What's more, typical five-year fixed rates have fallen since June. However, borrowers with smaller deposits will be excluded from the top deals.
NatWest's new 2.95% comes with a hefty £2,495 fee and is only available to borrowers with a 40% deposit or equity in their property.
HSBC and Santander launched 2.99% deals this month with fees of £1,499 and £1,495 respectively.
Both also require a 40% downpayment, which is £80,000 on a £200,000 property.
Government scheme
Ray Boulger, from mortgage broker John Charcol, says: "NatWest's fee of £2,450 will instinctively put some people off, but the rate on nearly all two-year fixes and trackers is higher than 2.95%.
"The larger a mortgage, the better the value a borrower obtains by paying a high flat rate fee in exchange for a lower interest rate.
"It is already clear the Government's Funding for Lending Scheme is very quickly proving effective as far as the mortgage market is concerned."
The Funding for Lending Scheme will see the the Bank of England make low-cost funds available to banks and building societies from tomorrow.
Five-year fixes down
Data from financial website Moneyfacts shows five-year fixed rates are down since June.
The average rate for a minimum 40% deposit is 4.07%, down from 4.35%. For a 25% downpayment it's 4.26%, compared to 4.5% in June.
Borrowers with a 10% deposit now pay a typical 5.61%, compared to 5.66% last month.
However, it's a different story with two-year fixes.
Typical rates are down since June for 25% deposit deals (4.43% from 4.55%) but are up for 40% deposits (4.47% from 4.36%) and fairly stable at 10% (5.49% compared to 5.47%).