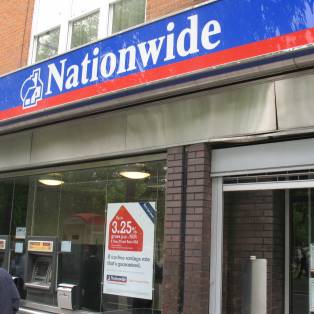 Update - Fri 27 Jul: This story now includes information on when and how customers will be reimbursed.
Some Nationwide current account customers have had the same payments taken out of their account twice this week, as the building society admitted problems with their systems.
Following hot on the heels of RBS's IT meltdown, over 700,000 Nationwide customers found debit card transactions made on Tuesday this week (24 July) were charged to their accounts again on Wednesday.
Nationwide says all duplicate transactions were reversed on Thursday night. It adds any customer who incurred fees or charges from the building society as a result of the problem will also have been refunded automatically.
If you've incurred fees by other banks as a result of a duplicate transaction – such as late payment fees from credit card providers – it will not automatically reimburse you.
In this case, you'll have to contact Nationwide yourself to get it to reverse the fees.
You can do this in branches, or via one of its channels listed on its Contact Us page.
MoneySavingExpert.com received many messages via Twitter and Facebook from customers who were double-charged, resulting in some struggling to pay other bills.
One MoneySaver told us: "Over £3,000 has been taken by mistake, I have paid for my holiday twice! They have no idea when they will put the money back into the account which is worrying as I have a credit card bill going out tomorrow and the account is overdrawn."
Nationwide customer experience director Jenny Groves says: "Nationwide wishes to apologise to those customers affected by an issue which has affected some of our debit card customers due to human error.
"A small number of customers will have been adversely impacted, estimated to be less than 50,000.
"All charges will be refunded in full and any costs associated with this error will be reimbursed in full. None of our customers will suffer financial loss as a result of this one-off error."