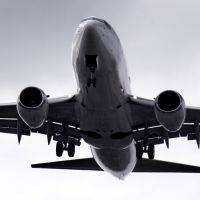 Tuesdays are the cheapest day of the week to fly out of the UK, while travelling midweek can also save money, according to a study.
Consumer group Which? looked at 1,174 flights in September from three London airports to three destinations in Europe – Dublin, Barcelona and Alicante, for one person with one piece of checked-in luggage on a return flight.
It found that for outbound flights, Tuesday was on average the cheapest day to fly with Easyjet, British Airways and Ryanair, while Sunday was on average the most expensive day to return home.
Flights with Easyjet from London Gatwick to Alicante on Fridays were, on average, 35% or £28 more expensive than Tuesday departures, while return flights with Easyjet from London Gatwick to Alicante on Sundays were on average 45% or £56 more expensive than on Thursdays.
The research also found that as well as cheaper days, there are cheaper times of the day to fly, though this varied across different airlines.
For example, British Airways' cheapest outbound flights were in the morning before 7.30am, whereas outbound flights with EasyJet in the mornings between 5.45am and 11am were its most expensive.
Richard Lloyd, Which? executive director, says: "With household budgets squeezed, holidaymakers will want to make sure they are getting a good deal on their flights.
"We found people can save a significant sum of money if they shop around and can be flexible, changing the day or time they choose to travel."