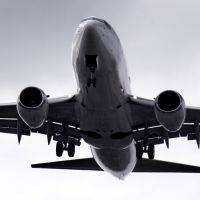 Holidaymakers have been warned to avoid non-accredited travel firms or risk being left out of pocket if something goes wrong.
The alert comes amid fears over dodgy agents preying on many of the 25,000 heading to Saudi Arabia for Hajj, the Islamic pilgrimage to Mecca.
Every year, pilgrims pay thousands of pounds for specialist Hajj flights and accommodation only for some to end up with non-existent journeys because fraudulent scammers pocket the cash, according to the Association of British Travel Agents (ABTA).
In other cases, agents are simply incompetent, so pilgrims end up with sub-standard trips.
The issue is particularly prominent with Hajj as many book via local community agents, who may be unlicensed.
The National Fraud Intelligence Bureau (NFIB) says criminals sometimes pose as legitimate travel operators, often offering discounts of up to 50%. But shortly before departure, the 'agent' closes, leaving the victim with nothing.
However, the problem is far from confined to Hajj.
Many consumers complain about sub-standard, unlicensed agents, particularly with the boom in online operators that can be based anywhere in the world, where the rules may not be as stringent as in the UK.
Complaints we have seen include hotels stating they have no record of a booking when a holidaymaker arrives, and of agents booking the wrong trip.
An ABTA spokesman says: "Each year most of us look forward to our well-earned holidays which can represent a significant financial outlay, so if something goes wrong it can ruin your experience as well as the risk of losing money.
"Unfortunately, problems caused by unscrupulous or unprotected holiday providers can and do occur."
How can I check I'm covered?
If you're unsure about whether your holiday is covered, ask the company before you book.
Check whether the travel company has an Air Travel Organisers' Licence (ATOL) and/or is a member of ABTA.
This will minimise the chances of booking with a fraudulent company and will also increase the chances your trip is protected.
Note that even if a tour operator is part of a trade body or is covered under ATOL, in the main, only package holidays (which includes most travel and accommodation booked via the same website on consecutive days, unless booked via an airline website) offer financial protection.
If you book travel and accommodation separately, you are normally not covered by a travel protection scheme, though you may be covered if you book on a credit card (see below).
If you suspect a company is lying about its protection status, you can check whether it's covered on the ABTA and ATOL websites.
Specifically with Hajj, the NFIB advises checking your agent or tour operator is accredited by the Saudi Embassy, that you check exactly what you pay for and you get confirmation of everything in writing.
What cover do I have?
ATOL. Under this scheme, you will get a refund or be allowed to continue your holiday if your airline or tour operator goes bust. For bookings from 1 October, travellers will be given an ATOL certificate so you know for certain if your trip is covered. ATOL only covers package holidays and some flight-only arrangements, though which flights are covered varies, so check before relying on ATOL.
ABTA. You are protected if you buy a package from an ABTA tour operator if the company goes bust. If you buy from an ABTA travel agent and it goes bust then your holiday should still go ahead. If you book via an ABTA agent and the tour operator goes bust then you are also covered.
Trade associations. ABTA isn't the only travel trade association. There are others and these also have similar financial protection schemes.
Credit card payments. A fall-back is Section 75 of the Consumer Credit Act. If you buy something on a credit card that costs over £100, your card provider is jointly liable if something goes wrong. This can offer protection if you're not covered by the schemes above. Visa and Mastercard also both operate similar protections (which can cover lower value purchases or debit card payments), but this is a customer service promise rather than a legal requirement.
If you're a victim of fraud you should report it to your local Trading Standards, or to the police.