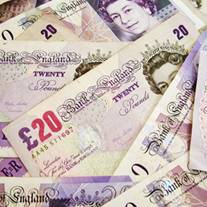 Every household is being ripped off to the tune of £430 a year by banks, insurance and other financial service companies, according to a report.
A study commissioned by the Labour Party estimates the annual cost of mis-selling, hidden charges and a lack of competition at £11 billion.
Ed Mayo, former head of the National Consumer Council, is calling for an overhaul of rules to "empower" the public against cons and sharp practice.
He says those on lower incomes were paying around £1,289 more a year for goods and services than the better off – because they could not take advantage of cheap credit or discounts such as for paying bills by direct debit.
Key Points
Report says consumers lose £11 billion a year in total
Blames mis-selling, hidden charges and lack of competition
Less well-off paying more for services
Mayo adds: "In the financial services sector, drawing together estimates where they exist – on mis-selling, hidden charges and lack of competition – I have estimated the annual consumer detriment in financial services to stand at around £11 billion per annum.
"That is £430 per household across the UK."
'Raw deal'
Among the worst markets for consumers are cars, banking and utilities, the research found.
Mayo says consumers should be able to take "class actions" in the UK over issues such as PPI mis-selling. A "fighting fund" should be established to help enforce consumer rights, paid for by fines imposed on misbehaving firms.
He also proposes giving a single member of the Government responsibility for furthering consumer interests across departments.
Shadow business secretary Chuka Umunna says he welcomes the report, which will be fed into Labour's policy review.
"In light of successive scandals which have eroded the confidence of consumers – both individuals and businesses – we need to change the rules of the game to stop people getting a raw deal, restore trust and back responsible businesses," he says.
"We will look very closely at the recommendations which Ed Mayo has made, as well as the valuable insights which he offers in his report, over the coming months."