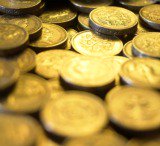 Consumers have been told the new financial regulator will work faster than its predecessor to stop mis-selling and protect customers.
The Financial Services Authority (FSA) says its successor, the Financial Conduct Authority (FCA), will also have new powers to ban products and misleading promotions.
The FCA will take over the FSA's responsibility for protecting consumers on 1 April next year.
The FSA has come under heavy fire for allowing widespread mis-selling for years, in particular, of payment protection insurance (PPI). It insists the FCA will learn from these mistakes (see the 'We got it wrong on PPI' MSE News story).
A paper released today by the FSA states the FCA will be able to:
Take quick action to ban products for a year without consultation while it decides on a permanent solution.
Ban misleading marketing via new powers.
Promote competition so no one firm dominates the market.
Devote more resources to analysing risks.
The FCA will also continue to do much of the FSA's current work, such as preventing unauthorised firms ripping off consumers and taking enforcement action.
Martin Wheatley, who will be chief executive of the new body, says: "The FCA offers a huge opportunity for the regulator and firms to start afresh and work in partnership to reset how we deal with conduct in financial services.
"We see it as the role of the regulator to not only make the markets work but also to help firms put their customers at the heart of business."
Consumers have until 14 December to submit any views or comments on the paper (see external links, right).
The FSA will be disbanded on 1 April, with its work on checking companies' financial stability taken over by the Prudential Regulatory Authority, under the Bank of England's supervision.