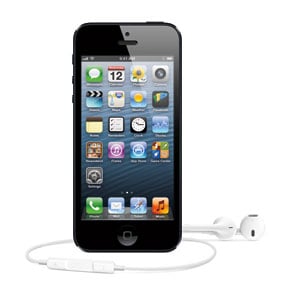 Superfast mobile internet will arrive in the UK at the end of this month, but only for EE customers.
The firm, which owns the Orange and T-Mobile brands, today announced it will launch its 4G service on 30 October. It will be available in Birmingham, Bristol, Cardiff, Edinburgh, Glasgow, Leeds, Liverpool, London, Manchester and Sheffield.
EE will cover 16 cities – a third of the UK population – by the end of the year. Further towns, cities and rural areas, will follow with coverage to reach 98% by 2014.
However, the service will only be available on a compatible 4G phone. These include the iPhone 5, Samsung Galaxy SIII LTE, Nokia Lumia 920, Nokia Lumia 820, HTC One XL and the Huawei Ascend P1 LTE.
The 4G network is said to be up to five times faster than 3G, which many phones currently run on.
What will it cost?
Customers may need to pay extra to access the superfast network, largely because they will need one of the latest phones mentioned above.
EE, formerly known as Everything Everywhere, has yet to release prices for its 4G tariffs but says any Orange or T-Mobile customers will be able to switch to it, regardless of how long is left on their contract, without paying a penalty.
The fact EE has been given permission to launch 4G first has angered rivals such as Vodafone and O2.
They had threatened a legal challenge, but a Department of Culture, Media and Sport spokesman said crunch talks this week "dispelled any fears of litigation".
Other operators are likely to launch 4G by spring next year.
Olaf Swantee, EE boss, says: "This is a significant milestone for the United Kingdom, and for the people and businesses of our country who will now be able to enjoy the huge advantages of superfast 4G technology for the first time."