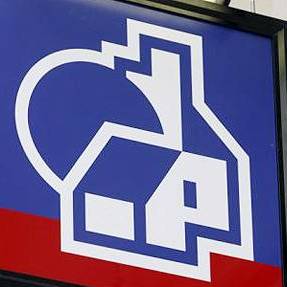 Nationwide has launched a current account paying interest, but it can be beaten by a host of other deals.
Here, we assess today's new offer and compare it with the competition.
What is Nationwide paying?
The building society's new FlexDirect account gives customers 2% interest for a year on balances up to £2,500. After that, it pays 1% on funds up to that amount.
To get the interest, you'll have to pay at least £1,000 a month into the account. If you miss this target, you lose your interest for that month and will also have to pay a £5 fee.
Any balance over £2,500 won't receive interest.
Plus, unlike Nationwide's existing FlexAccount, this new offering doesn't include free European travel insurance.
Top payers
Nationwide's deal can be beaten by many other current accounts.
Assuming you consistently have the full £2,500 in Nationwide's FlexDirect and you pay in the required £1,000 a month, you'll earn £50 in interest before tax in the first year and £25 a year thereafter. A basic rate taxpayer would earn £40 in year one and and £20 a year thereafter after tax.
Yet that calculation is likely to be overstated in reality. The nature of current accounts is that money regularly goes in and out of them, so it's highly unlikely customers will have the full £2,500 in their account throughout the year.
Here is what you'd get elsewhere.
Halifax Reward account. This pays £5 every month after basic rate tax when you pay in at least £1,000. Plus, until Sunday, if you switch to it you'll get an extra £100. So in the first year, you'll earn £160, and £60 a year thereafter. After tax, it would take the Nationwide account seven years just to match the first year of Halifax earnings.


First Direct 1st Account. Customers switching to this account get £100 as long as they pay in at least £1,500 a month and switch at least two direct debits and standing orders within three months of opening. It would take four years with Nationwide to earn the £100 you get for joining First Direct.


Santander 123 account. Here, you're charged £2 per month, but if you pay in at least £500 a month, you get 1% interest on £1,000+, 2% on £2,000-£3,000 and 3% on £3,000 to £20,000. You also get cashback of up to 3% on bills paid by direct debit. We've worked out a typical bill-payer with a Santander mortgage could make £115 a year profit, or £50 without a mortgage. This is before earning any interest, which means it's more than what Nationwide pays.
What if you're after good service?
First Direct constantly tops MoneySavingExpert.com's customer service polls, with 91% of its customers who voted rating its service as 'great' in our most recent survey, in August.
Nationwide also fared well, with 61% of customers rating its customer service as great in the summer.
Halifax doesn't do so well. In our latest poll, 33% of customers rated customer service as great, 49% OK and 18% poor.
Santander, meanwhile, consistently languishes at the bottom of our polls. In August, 32% of its customers rated service as great, 42% OK and 26% poor.