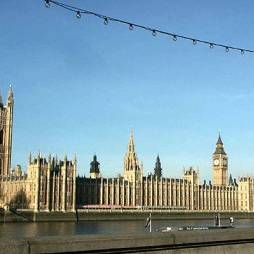 The new financial services regulator will have powers to cap the cost of payday loans, but not until 2014, the Government has confirmed.
The Financial Conduct Authority (FCA), which will become the consumer financial watchdog next year, will be granted this key weapon, along with other ways to keep rogue lenders in check.
Technically, the FCA was due to have these powers anyway, but an amendment tabled by the Government in the House of Lords today makes it explicit.
The FCA will take over the current Financial Services Authority's consumer protection role in 2013.
However, payday loans are currently policed by the Office of Fair Trading, which will be disbanded. The FCA will only take over on payday loans from April 2014.
The amendment also gives the FCA powers to create rules which will:
Limit the length of a payday loan.
Impose a limit on the number of times a payday loan is rolled over.
Make a payday loan agreement unenforceable.
Force money or property to be returned to consumers and redress to be given to consumers by a firm.
While the regulator will have these powers, it has to assess whether they need to be used.
Huge win
The move is a victory for payday loan campaigners such as Labour MP Stella Creasy, who has long called for a cap on sky-high charges.
Controversial firm Wonga charges £46 to borrow £200 over 20 days, though the real sting in the tail from payday lenders comes in late payment fees.
Many horror stories have been reported of borrowers being charged hundreds of pounds in additional fees, sometimes dwarfing the original loan amount.
The National Debtline charity has taken over 15,000 calls already this year from people struggling to repay payday loans. In all of 2011, it took 10,000 – a "staggering growth rate".
The Government said in the Lords last week it planned to make this amendment (see the Payday loan reform MSE News story). It still needs to be approved by Parliament before it becomes law, although there is cross-party support.