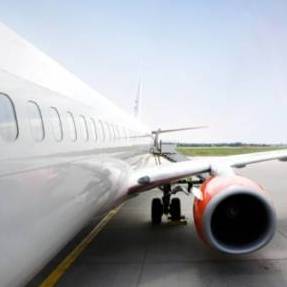 Freezing fog has played havoc with air travel this morning, but if your flight has been cancelled, you're still entitled to a refund or an alternative trip, plus possible compensation.
Around 60-70 flights were cancelled at Heathrow Airport earlier this morning, while London City Airport also had to axe departures as UK temperatures dipped as low as -10C (13F).
While forecasters have said warmer conditions are on the way, if the cold spell returns over Christmas and the New Year period, it's worth knowing your rights.
Here, we round up what you need to know (see the Flight Compensation Guide for full info).
The rules mentioned in this news story cover all flights that departed from an EU airport, regardless of the airline, or flights on an EU airline that landed at an EU airport.
If you were on another flight anywhere else in the world, you may still be able to get help, but you're at the mercy of another set of rules.
Cancellations – your rights
When a flight is cancelled, however long before it was due to take off, and regardless of the cause of the cancellation, you have a right to:
Either a refund for the flight that was cancelled.
Or an alternative flight (airlines call this re-routing) to your destination.
If you choose to be re-routed at the earliest opportunity, airlines also have to provide assistance such as food, phone calls and accommodation where appropriate to passengers, regardless of what caused the cancellation.
Some passengers whose flights are cancelled within 14 days of their journey may also be able to claim additional compensation of between €125 (£100) and €600 (£480) per person, depending on the delay in getting to their destination and on the distance travelled.
To claim compensation, the cause of cancellation has to be the airline's fault. Fog and bad weather are classed as an 'extraordinary circumstance', meaning you're unlikely to be successful.
Delays – your rights
If your flight departure is delayed for more than two hours, your airline may have to look after you until your flight departs. This means you could be provided with food, drinks, communications, and accommodation if delayed overnight.
If your flight is delayed by three or more hours you could also be eligible to claim compensation of between €250 (£200) and €600 (£480) per person, depending on the flight length and the delay to the destination.
For departures delayed by five hours or more, if you decide not to travel, you can also get a refund of your ticket, regardless of what caused the delay.
However, you can only claim compensation as well if the cause of the delay is the airline's fault, such as the airline cancelling for commercial reasons, for example, if the flight was underbooked.
So if your flight is delayed due to bad weather, you won't be able to claim compensation.
Additional reporting by the Press Association.