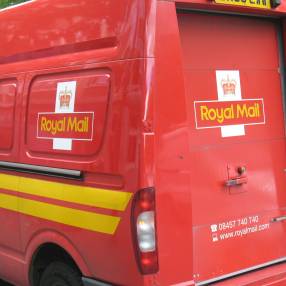 Households may not receive bank statements or other bills in the new year, as postal workers are threatening not to deliver letters sent via private firms.
Banks, the taxman and communications firms often send mail via a third party. That company will pass the letter or parcel onto Royal Mail to deliver, but staff may not do that if their union takes action.
Post from Barclays, Sky, BT and HM Revenue & Customs is sent via TNT, while Vodafone uses UKMail. Private firms' mail makes up 45% of post delivered by Royal Mail.
The Communication Workers Union (CWU) is threatening a boycott because of what it calls "unfair" competition, which it says has led to job losses, price rises and fewer services.
A ballot will be held in the new year to decide if the boycott will go ahead.
What should you do?
If you have access to bills online, make sure you check these if the strike goes ahead.
If not, contact the relevant company to find out when your next payment is and how much is due.
What are the consequences of not getting post?
If you rely on bills via the post, and they don't arrive, you could get a late payment charge if you're unaware money is owed, and you pay on receipt of a bill.
You may also get a black mark on your credit file, which can make future borrowing difficult.
Even if you have a direct debit or standing order set up to make payments, you may be unaware whether you have sufficient cash in your account.
'Unfair competition'
Billy Hayes, general secretary of the CWU, says: "Under unfair competition we've seen prices rise, services diminish, closures and job losses.
"Competition and privatisation are old-fashioned theories which have had their day. What's important is decent services and jobs and that's what we're standing up for."
A Royal Mail spokesman says: "All of the mail we handle is important and needs to be delivered, as we always do, six days a week."
Additional reporting by Jamie Stinson and the Press Association.