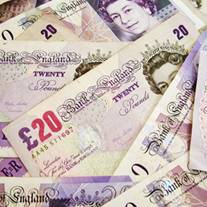 Victims of payment protection insurance (PPI) mis-selling were paid £533.6 million in October, the latest industry figures reveal.
This brings the total paid out for mis-sold PPI to more than £7.5 billion since January 2011, according to City watchdog the Financial Services Authority.
Complaints about the PPI mis-selling scandal are continuing to surge beyond expectations, with the total industry-wide bill predicted to reach around £15 billion.
HSBC, Barclays, RBS and Lloyds Banking Group have all recently set aside a combined additional £2.3 billion to cover their costs, due to the deluge of claims from customers mis-sold the worthless cover.
There has been a jump in compensation payouts for PPI, which covers loan or credit card payments when people cannot work, since the British Bankers' Association trade body ended a legal battle in May 2011 which attempted to block the FSA's rules on compensation.
These rules forced banks into reviewing past sales of PPI, and made them contact affected customers to offer compensation, even borrowers who hadn't complained.
Today's FSA figures come from the 24 firms responsible for 96% of complaints about PPI sales last year.