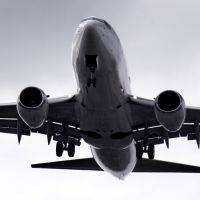 Frustrated flyers are now getting hundreds of pounds in compensation for delays, just weeks after the floodgates opened for claims from airlines.
One MoneySavingExpert.com user received €1,200 (£970) compensation from British Airways this month after her and her companion's flight from Heathrow to Miami was delayed in 2009.
Another user claimed €250 (£200) back after his Easyjet flight from Belfast to Gatwick was delayed in August.
He only found out he could get compensation after reading our weekly email, and his claim was approved in just 12 hours.
Others have also reported successes on our forum, with some users claiming back the maximum €600 (£480) per person for lengthy delays to long-haul flights (see our Flight Delays Compensation guide to do it yourself).
You can claim for flights back to February 2005, though to get cash, the flight must have arrived three hours or more late and the delay must have been the airline's fault.
While European rules, which came into force in 2005, always stated travellers could claim compensation for certain delayed and cancelled flights, some airlines disputed these, putting claims on hold and meaning new cases couldn't be opened.
However, in October, the European Court of Justice ruled the regulations do indeed stand, so passengers can claim compensation (see the Flight delays MSE News story).
£480 each from British Airways
Here's how Denise (full identity withheld) did it:
She contacted BA in October this year for a flight from London to Miami just over three years ago, using the customer services form on BA's website after hearing from MoneySavingExpert.com that passengers could claim for flight delays.
Denise was told at the time there was a technical problem with the plane, which engineers were going to fix. But a replacement plane had to be chartered, resulting in a delay of just over four hours.
BA took roughly six weeks to reply to her claim. When it did, it said the claim would be upheld and a cheque for £970 – as the compensation was for two passengers – would be posted, which she got earlier this month.
Denise says: "Just got a cheque for £970 from BA for delays in 2009 thanks to you telling me about new legislation! More than I actually paid!"
British Airways has confirmed this case is genuine.
£200 from Easyjet
Here's how Paul (full identity withheld) did it:
He first emailed Easyjet asking for compensation after we urged users to reclaim for delays in our weekly email last month.
Paul used the website FlightStats to confirm his Belfast to Gatwick flight in August was delayed by 196 minutes. He also took a screenshot of the website page detailing his delay and attached it in his email to Easyjet.
Luckily, he remembered being told at the time his flight was delayed due to an engineering fault, resulting in another plane being flown from England to Belfast to be used instead.
He detailed all this information in his email to Easyjet. After about 12 hours of sending it, the airline replied, confirming it would honour his claim and pay him €250 (£199.52).
Paul says: "If it wasn't for the MSE email, I wouldn't have known about this. It's very funny Easyjet did not mention to any of us the potential there was for this refund.
"To get compensation was particularly satisfying, as to make matters worse, on that delayed flight the air conditioning had broken and my arm rest was held together with sticky tape."
Easyjet has confirmed this case is genuine.
Can you claim?
To get a refund for a delayed flight there are a number of criteria which have to be met, primarily:
The flight arrived at its destination three hours or more late.
The flight departed on 17 February 2005 or later.
The flight departed from an EU airport, regardless of the airline, OR was on an EU airline and landed at an EU airport.
The delay was the airline's fault, eg, the pilot was sick and not replaced or the flight was cancelled due to underbooking. Bad weather, industrial action and political problems don't count.
For full info, including free template letters, see our Flight Delays Compensation guide.