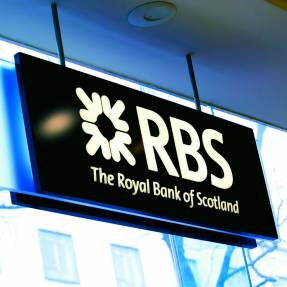 NatWest and RBS have been warned not to unfairly use 'charging orders' on borrowers' homes when collecting debt by the Office of Fair Trading (OFT).

A charging order is a court order allowing a creditor to retrieve unpaid debt from the proceeds when their customer sells their home.

This effectively turns an unsecured debt into a form of secured debt, meaning a lender can repossess your property if you fail to pay, as it has become the lender's security.

In some instances, once a charging order has been obtained, a creditor can also apply for a further order, which would force the homeowner to sell the property.

The OFT has issued a warning to NatWest and the Royal Bank of Scotland, both part of the RBS Group, after it found the banks unfairly used charging orders against some customers during 2007 and 2008.

It found that the banks used charging orders to secure relatively small amounts of debt, sometimes below £5,000, while they also sometimes failed to consider customers' financial circumstances or their efforts to repay debts using other means.

The OFT can fine firms up to £50,000 for breaching its requirements to use charging orders fairly, and can also take away companies' consumer credit licences.

In 2010, the OFT told Alliance & Leicester (part of Santander), American Express, HFC (part of HSBC) and Welcome Financial to only use charging orders where absolutely necessary.

'Lenders need to act fairly'

The OFT's director of consumer credit, David Fisher, says: "Lenders are entitled to use charging orders but they must do so proportionately and not to secure relatively small amounts of debt.

'Where we consider the use of charging orders to be unfair or oppressive we will take action to protect consumers."

A spokeswoman for the RBS Group says: "We are committed to helping customers who find themselves in financial difficulty.

"We changed the thresholds for using charging orders ourselves in 2008. The cases reviewed by the OFT preceded these changes. We use charging orders only as a last resort."