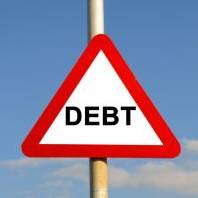 Unscrupulous credit firms can now have their licences taken away immediately under new powers given to the Office of Fair Trading (OFT).
The watchdog will be able to use the powers, which came into force on Tuesday, when there is an "urgent need to protect consumers from harm", such as where there is evidence that a business has engaged in practices that cause, or have the potential to cause, physical, economic or other harm to consumers.
The OFT says these practices may involve violence, fraud or other forms of dishonesty, or the targeting of vulnerable consumers with harmful practices.
It means the OFT can now stop businesses operating straight away instead of having to wait until the end of an often-lengthy appeals process.
In less serious circumstances, businesses will be given an opportunity to make a case to an adjudicator before the suspension takes effect.
OFT director of credit Daivid Fisher says: "This important new power strengthens our ability to protect consumers from harm. We will not hesitate to use it in the most serious cases where there is an urgent need to protect people.'
The new powers came into force following a consultation, which was launched last autumn.