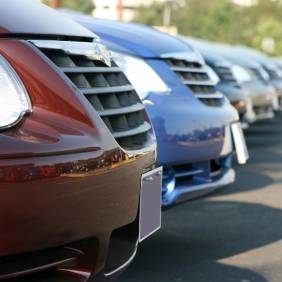 The majority of motorists who challenge parking tickets issued by private firms are winning their cases under a new appeals service.
Victims of these unfair tickets in England and Wales have been able to use the Parking on Private Land Appeals (Popla) scheme since October last year.
Figures obtained by MoneySavingExpert.com show of the first 997 cases that have been heard by Popla, 55% were upheld in favour of the motorist. Drivers were told to pay up in the remaining 45%.
The figures give hope to those who've been issued a ticket unfairly and have already exhausted the parking company's own appeals process.
We regularly hear of motorists being hit with ridiculous charges on private land, such as supermarket, retail and railway car parks. One driver was slapped with a £95 ticket by contractors at a Homebase branch for taking too long to spend £400 in-store.
Beat the parking cowboys
Guy Anker, MoneySavingExpert.com news editor, says: "The private parking ticket industry has been like the Wild West, with firms ignoring rules and common decency.
"The fact motorists win the majority of challenges shows many tickets are totally unfair, but also proves you can fight back, to ensure the cowboys don't end up winning."
Previously, if a motorist wanted to complain about a parking charge on private land, they had no recourse to an independent body if their appeal to the parking firm failed.
However, the snag with the new system is you can only complain to Popla about the 166 parking firms in the British Parking Association's (BPA) Approved Operator Scheme (AOS).
The militant approach is to ignore tickets from private parking firms altogether, as some claim they are unenforceable invoices.
For tickets issued by councils, there's a completely different appeals system. If it's a civil parking penalty, also known as a Penalty Charge Notice, those in England and Wales (excluding London) can take gripes to the Traffic Penalty Tribunal.
In London, complaints about Penalty Charge Notices can be made to the Parking and Traffic and Appeals Service.
According to the latest figures available, between April 2010 and March 2011, 50% of complaints made about council parking tickets were upheld by the Tribunal Penalty Tribunal in the driver's favour.
For full help on fighting parking charges, see our Private Parking Tickets and Council Parking Tickets guides.
Clamping banned
On 1 October 2012, clamping and towing on private land was banned in England and Wales under the Protection of Freedoms Act 2012. It has been banned in Scotland since 1992.
The few exceptions where car park operators have legal authority to clamp are where local by-laws are in place, including in some railway station and airport car parks.
In Northern Ireland, clamping is still legal on private land, but a clamper has to be registered with the Security Industry Authority. If they're not, both they and their employer have broken the law if they clamp your vehicle.
You can only appeal to Popla in England and Wales. There is no separate appeals service for private parking in Scotland and Northern Ireland.