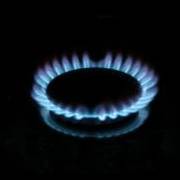 MoneySavingExpert.com today launches its unique take on collective switching, Cheap Energy Club. As the UK's biggest consumer help site with more than 14 million monthly users, we hope Cheap Energy Club's unprecedented scale will shift the balance of power in the consumer's favour.
Key Points
Ed Davey, Secretary of State for Energy, praises new initiative, a day ahead of Government's anti-confusion plans
51% of votes showed confusion, hassle or thinking there's no benefit as the top reasons for not switching
Cheap energy tariffs offer short-term gain, Cheap Energy Club automatically monitors prices for long-term gain
While simple to use, the free new www.CheapEnergyClub.com tool is driven by a large technology investment.

Step 1. Checks you are on the cheapest deal. It checks you're not currently overpaying via a simpler, cleaner, full market comparison. If you are, we'll tell you who to switch to, saving up to £250+. To encourage action, there's up to £30 cashback if we can switch you, which you wouldn't get by going direct.

Step 2. It constantly monitors your tariff. Many tariffs are only cheap in the short-term. Whether you need to switch or not, Cheap Energy Club will do bespoke monthly background comparisons to monitor how competitive your tariff is.

Step 3. Alert you when to switch again. Once your desired savings trigger point is met, the Club emails with the new cheapest deals and how much you'll save. You can choose £25 a year, £250 a year or anything in between.
Cheap Energy Club is also ready-made for collective switching, which the Government is strongly pushing. Collective switching allows bulk-bought one-off deals to be offered by trusted intermediaries. We've not yet seen any collective switches price-competitive enough to lead the market - but Cheap Energy Club is an instant, ready-made user group for any unbeatable deals.
On the eve of the Government's announcement on energy tariffs, MoneySavingExpert hopes Cheap Energy Club will address these energy issues:
Many don't believe switching will save them money. Many people simply don't appreciate the £100s a year they can gain switching to the cheapest tariff. Even those who do switch are later disappointed as...

1) Most cheap deals are short-term, which then move to a costlier rate.
2) Regular price rises mean once-competitive tariffs deteriorate.
3) Those told "you'll save £200" expect their bills to be cut, yet constant price inflation means "you'll save £200 compared to what you would've paid" is more accurate. This poor communication leaves customers disenchanted.


Confusion, hassle or thinking it's not worth it among top reasons for not switching. A new YouGov survey commissioned by MoneySavingExpert shows 55% of people haven't switched in the last three years, amid massive price changes, leaving them languishing on suppliers' pricey standard tariffs. Not thinking it was worth it got 22% of votes, "too much hassle" 17% of votes, and "too confusing" got 10% of votes.

Cheap Energy Club tackles this by doing the hard work - not just by monitoring tariffs - but by clear info on exit fees or how to read your bill.


MPs, regulators and comparison sites yell 'switch' at the wrong time. Every time a company announces energy price hikes, commentators yell at consumers to switch. Yet energy companies are like sheep, when one moves, others follow - leaving consumers burnt if they switch too soon. While fixed tariffs are right when prices are moving, the last thing to do is grab a variable tariff, as you'll end up moving from the frying pan to the fire.

Cheap Energy Club will shout when you can save AND warn if you're switching to a supplier that is yet to hike prices in the latest round.

Martin Lewis, creator of MoneySavingExpert.com, says: "The energy market is broken, competition is failing, consumers are being shafted, and with continued price rises the underlying roar of dissatisfaction is growling louder. Many people are confused, scared or disaffected with the idea of switching energy. For a long time people have said to me 'can't you just do it for us?'. Cheap Energy Club is a step closer to us being able to say yes."
"Unlike the collective switches we've seen so far, which are focused on one-off short term gains, this is the perfect vehicle to bring together a large group of people to have permanently cheap energy. We will know what tariff you are on, and we will tell you when it is time to switch if you are no longer on the cheapest - taking the hassle out of being an energy tart."

"Energy tariffs are currently a form of regressive tax. After all, a money-savvy, active, affluent consumer like me pays less to boil a kettle than a confused, struggling, web-illiterate 80-year-old grandma. Long term, I hope we have a phone service too, helping many disaffected gain courage to get cheaper prices.

"Of course, there is the chance Cheap Energy Club becomes so huge it could kill the short-term deals markets, as energy companies' price models are bastardised when too many people ditch immediately. In itself that'd be a triumph, as it should result in consistently lower prices for more people."

Ed Davey, Secretary of State for Energy & Climate Change, says: "I thoroughly welcome this initiative from MoneySavingExpert.com and wish it every success. We know switching can lead to massive savings, yet many don't do it.
"Helping consumers get a better deal on their energy bills is a top priority of the government and we have proposed legislation to ensure that consumers are on the cheapest tariff that meets their preferences. Cheap Energy Club will back up our efforts and so is a really welcome development."