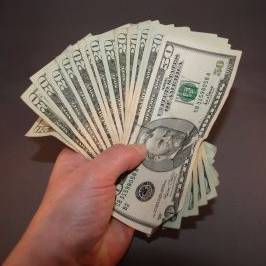 The plummeting pound is making holidaymakers' costs rise, with sterling at its lowest level against almost every major European currency for well over a year.
The pound is at a 16-month low against the resurgent euro, as well as being at a 31-month low against the US dollar.
One pound will currently buy you €1.14 or $1.51 on the money markets, but rates for holidaymakers buying cash are likely to be even worse. At the turn of the year, you'd have got €1.23 or $1.63 on the money markets.
In fact, sterling is at its lowest level this year against every major European currency, apart from the Icelandic krona, according to the Post Office.
To mitigate your losses, make sure you tool yourself up with the best possible overseas card, or buy cash at the best possible rate.
The key is to avoid exorbitant charges of up to 3% each time you spend on most types of plastic. Some debit cards from hell also charge an additional £1.50 per transaction.
When getting cash, avoid buying from an airport bureau de change, as rates are hideous. See our Cheap Travel Money guide for the tricks of the trade and the best buys.
UK downgraded
The pressure on the pound was added to by the UK losing its AAA credit rating from agency Moody's.
A nation's credit rating is similar to an individual's. The better the rating, the greater belief there is in the strength of that economy. A lower rating can also mean higher borrowing costs.
Anyone with leftover foreign money could see a positive from a weakening pound, as they will now get more pounds back if they exchange it.
Andrew Brown, of Post Office Travel Money, says: "Although the latest dip in the value of the UK pound is bad news for holidaymakers, there are many destinations where they can get more for their money than a year ago."
The Post Office says sterling is up against the Japanese yen and numerous South American currencies.