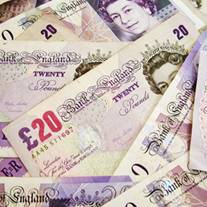 Scottish and Southern Energy (SSE) has launched a scheme which gives users £20 off their bill if they suffer bad customer service.
SSE has introduced a new five-point customer service guarantee. If any aren't met, the energy giant says it will give you £20 off your next bill.
The five promises are:
The energy firm will call you back when it says it will.
It will never transfer you more than once when you call, unless you agree.
It will give you the opportunity to speak to a manager if you ask.
If you want help with your energy bills, it will offer support.
When you call the company, it says it will offer to find you ways to save money. But don't expect it to suggest the cheapest deal on the market. Earlier this week we launched Cheap Energy Club, which monitors your tariff to ensure you're always on the best deal.
SSE says each time it breaks its commitments, you will qualify for the discount. There is no limit per customer, or per bill.
Please let us know if it actually sticks to this promise in the forum discussion below.
To get the £20 discount, you will need to contact SSE by phone or email in less than 10 working days after the commitment is broken. The energy provider says it will then credit your account.
Archna Luthra, MoneySavingExpert.com energy analyst, says: "It's good SSE is tackling these issues. Energy industry customer service definitely needs cleaning up and any pro-active measures are welcome.
"Everyone should complain if they receive bad service. Energy firms are automatically obliged to pay compensation for misdemeanors such as missing appointments, lack of supply or if they've messed up meter readings.
"If you don't get anywhere, take your complaint to the Energy Ombudsman."
'Fully accountable'
SSE deputy chief executive Alistair Phillips-Davies says: "This is about more than just £20. It's about setting ourselves ever higher standards and making ourselves fully accountable for meeting them, not just talking about them.
"No-one can control how much energy is going to cost in the future, but we can control how we conduct ourselves and deal with our customers."
SSE has been embroiled in previous controversy over service. In 2011, it was found guilty of mis-selling after the company's door-to-door salesmen falsely told consumers they were paying too much for their energy.