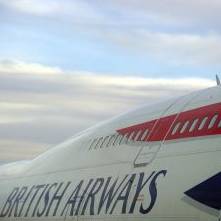 British Airways says it will cut prices on all its short-haul flights from Gatwick for passengers who don't check in a bag.
Passengers can now select a hand luggage-only fare for all 32 short-haul routes from Gatwick, for trips from 2 April (see the Cheap Flights guide).
BA says those who fly with just hand luggage will see one-way tickets fall by £9-£15, depending on the route.
The new policy brings BA's short-haul flights in line with budget airlines such as Ryanair and Easyjet. These airlines advertise a base price without checked luggage and passengers then pay more to add checked-in baggage (see the Budget Flight Fee-fighting guide).
BA began trialling a hand luggage-only scheme on five routes from Gatwick last month (see the BA to cut hand-luggage only fares MSE News story). It says it has no plans at present to extend its policy to other airports.
Customers can take a "good-sized case", plus a handbag or laptop bag on board, the airline says.
BA's Gatwick director Peter Simpson adds: "The new fares have been very well received by customers and we have now decided to make the discounted prices much more widely available.
"Those who still want to check in a bag will simply pay the same price they do now."