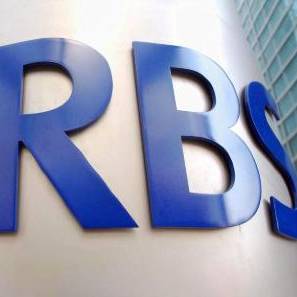 NatWest, Royal Bank of Scotland and Ulster Bank say the meltdown which stopped many of their 17 million customers being able to carry out basic banking functions last night is over. However, we are still seeing sporadic reports of customers being unable to log into their accounts, which puts that assertion in doubt.
The crisis flared up at about 9pm last night with widespread reports of customers being unable to log into online accounts, withdraw cash, transfer money or use their debit card for purchases (see the Best Bank Accounts guide if you're angry and want to switch).
The glitch is a chilling reminder of the huge problems faced by customers of the sister banks last summer when some went a month without any banking services, including wages not being paid into their accounts.
The Royal Bank of Scotland group, which runs the three banks, insists the problems were nipped in the bud early this time and were fixed by 11pm last night, revising its initial timeline which stated the problems occured between 10pm and 1am.
RBS says it does not know how many customers are affected, but puts the problem down to a hardware fault.
But even this morning, we've seen customers complain of problems. On Twitter, NatWest customer @neilashurst said: "Still can't access online banking."
He's not alone, so it's still not clear whether the crisis is truly over.
Don't stand for horrific service
Dan Plant, MoneySavingExpert.com head of editorial, says: "This is simply not good enough from RBS – even though it's not caused as much pain as last year, how can its customers keep trusting it if it can't perform even the most basic of banking functions?
"It needs to pull something big out of the bag to show them it can.
"Luckily, there are a whole heap of banks desperate to nick your custom off the complacent big boys. Currently a £100 bribe, or up to 5% savings interest are available if you ditch and switch. See the Best Bank Accounts guide."
Many victims told us on Twitter of their predicament.
For instance, @beckettandco said last night: "Couldn't log in to online banking this evening. Thought it was problem with my computer but obviously not."
And @rachel_black1d added this morning: "Tried filling up on way to work 15 mins ago. Card declined despite having a healthy balance in my RBS account."
I've been affected. What can I do?
Firstly, if you've incurred charges, say, for late payment of a bill, the RBS group says it will consider refunds on a "case-by-case" basis. So contact customer services to make a request.
If you don't get a satisfactory answer, you can complain to the free Financial Ombudsman Service, which arbitrates in disputes between banks and their customers (see our Financial Rights guide).
You may even get additional compensation on top of your money back. The BBC's Simon Gompertz reported this lunchtime that he had heard of one customer getting £70 compensation for "embarrassment" after his card was declined in a restaurant.
RBS says anyone still experiencing troubles should call it on 0845 724 2424 (RBS), 0845 7888 444 (NatWest) or 0800 231 232 (Ulster Bank, between 9am and 6pm).
'Sorry'
The RBS group says in a statement: "We apologise for the disruption our customers experienced last night. All systems are up and running as normal, though any customers with any individual problems should get in touch with us.
"This problem was caused by a hardware fault and was not related to the issues we experienced last summer. It was much easier to fix, though clearly an unacceptable failure.
"Any customer who was left out of pocket due to this outage should get in touch so we can put things right for them."
RBS is not the only bank to be hit by system meltdowns over the past few months, though its customers have arguably suffered the most.
Many Lloyds TSB and Halifax customers were unable to get cash, use debit cards or log into their accounts last New Year's Eve.