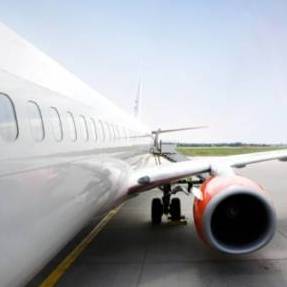 Air passengers could see fare rises limited in future, the aviation regulator says, after it proposed cutting costs for airlines using London's three main airports.
The proposals from the Civil Aviation Authority (CAA), to be finalised next year, mean airlines will be charged far less for using Heathrow, Gatwick and Stansted airports.
In turn, the CAA says this will limit the fare rises that would be imposed on passengers at these airports (see our Budget Airline FlightChecker tool and our Cheap Flights guide to get the best deals).
Heathrow, Gatwick and Stansted are the only airports regulated by the CAA, which can cap their take-off and landing fees.
The CAA has proposed airline charges at Heathrow should be capped at each year's retail prices index (RPI) rate of inflation in April, minus 1.3%, for five years from 2014. Under the current deal, airlines have to pay charges of RPI plus 7.5%.
For Gatwick, the CAA has proposed charges should be capped at each April's RPI rate of inflation plus 1%, lower than the RPI plus 2% currently in place.
And at Stansted, the CAA says it will monitor charges and service quality rather than set a cap. But it says it might impose more detailed regulation if prices there don't fall over time.
CAA chief executive Andrew Haines says: "Protecting consumers and improving their experience is the core focus of our regulatory decision-making.
"The proposals we publish today reflect the airports' individual circumstances, ensure passengers are protected when they travel, and allow for continuing improvements in service and competition."