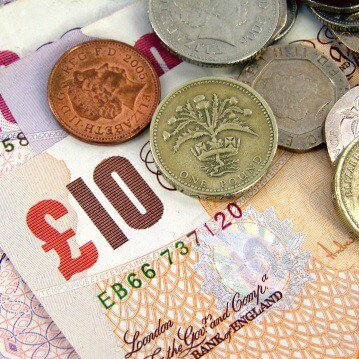 Last year's top cash Isa rates have plummeted, so act now to make sure you're not losing out on hundreds of pounds.
It's not just the expected expiry of bonus rates that hard-pressed savers need to be wary of. Big-name brands, such as Marks & Spencer, are sneakily slashing standard rates too.
We looked at the top easy-access cash Isas from late last March and found the majority have cut their rates (see our Top Cash Isa Transfers guide for the current best rates of up to 2.5% easy access to move your cash).
The chief problem for savers is the ending of bonuses. Banks and building societies regularly use them to boost the rate for a short period, usually a year, after which the interest rate dives. While the bonus expiry date is usually made clear upfront, many may have forgotten about it a year on.
Helen Saxon, MoneySavingExpert.com money analyst, says: "Savings rate bonuses can guarantee a good rate for a year or more. But when the bonus ends, your savings are usually left earning a pitiful 0.5% or less. Diarise to shift your cash when a bonus ends, else you could miss out on £100s of tax-free cash."
See the table below for a full round-up of what last year's best buys are currently paying, assuming the account was opened a year ago.
Last year's top cash Isas
Product
Launch rate
Incl bonus of...
Bonus ends
Other scheduled rate drops
Rate now if opened a year ago
AA Postal Access
3.5%
3%
After 12 months
None
0.5%
Cheshire BS Direct Cash Isa
3.5%
2.5%
30 Sept
Down to 1% on 1 Oct
3.5%
M&S Advantage Cash Isa
3%
None
N/A
Dropped to 2.75% in Dec 2012, 2.25% in Mar 2013. Will fall to 1.3% on 6 May
2.25%
Principality e-Isa
3.1%
1.3%
After 12 months
None
1.8%
Santander Direct Isa Saver
3.3%
2.8%
After 12 months
None
2% (i)
Selftrade Cash Isa
2.62%
1.71%
After 12 months
Standard rate (excl bonus) dropped to 0.79% in Feb 2013, and 0.25% yesterday
0.25%
Virgin Money Cash E-Isa
2.85%
None
N/A
None
2.85%
(i) Customers automatically moved to Santander Isa Saver after bonus paid.
Isa deadline – use it or lose it
It's not just old Isas you need to keep an eye on. You should also make sure you use this year's Isa allowance of £5,640 for new money before 11.59pm on Friday 5 April, or you lose it.
See the Top Cash Isas guide for the top deals, including 2.5% easy access.