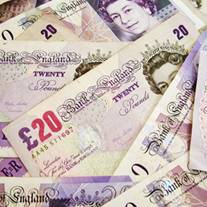 New rules have come into force to prevent people from being sold packaged current accounts with benefits they can't use.
Packaged accounts come bundled with a range of insurance policies and other features such as overdraft facilities or music downloads. They often come with a monthly fee of up to £25 (see our Premier Current Accounts guide for the best buys).
Yet many aren't eligible for the cover they get with their account, or had the account added without their consent (see our Reclaim Packaged Accounts guide if you think you've been mis-sold to).
But banks and building societies must now:
Check whether a customer is eligible to claim under each policy and share that information with them.
If the sales adviser is recommending policies in the package, they must let the customer know which policies are suitable and which aren't.
Provide customers with an annual eligibility statement setting out the requirements to claim each of the benefits under each insurance policy in the package. It is hoped this will prompt customers to check whether their circumstances have changed and whether the policies continue to meet their needs.
MoneySavingExpert.com money analyst Helen Saxon says: "Banks will now have to check that customers can benefit from the various insurance policies and other benefits before recommending a packaged account.
"So, hopefully, we'll no longer see housebound elderly couples paying over the odds for a bank account with top-of-the-range travel insurance that they can't use, or car-less commuters being sold bank accounts with breakdown insurance that is similarly useless."
The new rules were introduced on 31 March, the Financial Services Authority's last day as the financial regulator. The new Financial Conduct Authority is now responsible for enforcing the rules.